"Surprising, riveting and just a little heartbreaking"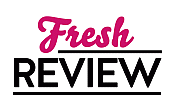 Reviewed by Annetta Sweetko
Posted September 5, 2019

Romance Paranormal | Fantasy Urban
ARCHANGEL'S WAR begins just where Archangel's Prophecy ends and as a fan, I could not wait to get my hands on this one.
At the end of Archangel's Prophecy, Elena lies in a chrysalis with Raphael by her side. Time has passed and the Seven have kept his territory safe, while he waits to see what the Cascade had done to his consort. Then Raphael sends out a warning to all who hear him leave, the area just before a golden power exploded. Believing the build-up of power awoke Elena too soon, Raphael, an archangel who feared nothing until his consort came into his life, feared she would not be the same. He knows that she would not want to live if she was no longer Elena, and he promised her he would not make her live as a shadow. Would the Cascade take her from him after all?
ARCHANGEL'S WAR is one of the most riveting, heart-pounding, emotional reads of the Guild Hunter series so far. It is also one of the hardest reviews I have ever written. It is nearly impossible to talk about this book without spilling the beans and using what some might consider spoilers, so I will apologize now for anything others find taboo. Case in point was the loss of Elena's wings in Angel's Prophecy, let's just say Nalini Singh has an amazing ability to surprise her readers.
ARCHANGEL'S WAR will keep you spellbound, as there is so much that happens. While Elena learns to deal with her new life, Raphael keeps a close eye on her and on the danger that has been building up while they slept. There are lighter moments as well as tear-filled episodes as Elena's family, the Seven and her Hunters greet her on her return to them. There are heartbreaking happenings during the war that comes and at that time we find out which of the Archangels aligns with Raphael or with the evil that has become the Archangel of China, Lijuin.
There are ancient archangels who are awoken from their sleep prematurely by the Cascade and they are what Raphael would have become had Elena not made him a little mortal. One of those ancients affects Illium (better known as Bluebell) and his mother, Hummingbird, but that is something you will have to read for yourself to find out who, how and why. Archangel Michaela offers up a surprise that just might have opinions of her change for the better, but then again, maybe not.
ARCHANGEL'S WAR will blow you away! It will have you laughing, crying, and probably swearing a couple of times, but, of course, only at the bad guys. This is one book that readers will want to read over and over and each time finds something they missed as if words were secretly hidden on the pages.
SUMMARY
Return to New York Times bestselling author Nalini Singh's darkly passionate Guild Hunter world, where human-turned-angel Elena Deveraux, consort to Archangel Raphael, faces a new challenge that threatens the balance of the world.
Wings of silver. Wings of blue. Mortal heart. Broken dreams. Shatter. Shatter. Shatter. A sundering. A grave. I see the end. I see. . . .

The world is in chaos as the power surge of the Cascade rises to a devastating crescendo. In furiously resisting its attempts to turn Elena into a vessel for Raphael's power, Elena and her archangel are irrevocably changed. . .far beyond the prophecy of a cursed Ancient.

At the same time, violent and eerie events around the world threaten to wipe out entire populations. And in the Archangel Lijuan's former territory, an unnatural fog weaves through the land, leaving only a bone-chilling silence in its wake. Soon it becomes clear that even the archangels are not immune to this deadly evil. This time, even the combined power of the Cadre may not be enough. . . .

This war could end them all.
---
What do you think about this review?
Comments
No comments posted.

Registered users may leave comments.
Log in or register now!