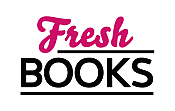 Sweet Romance + Thrilling Intrigue = February Best Reads
"Spooky shadow cats, evil mages, true love, and a badass heroine who saves the day!"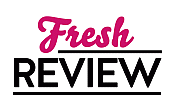 Reviewed by Miranda Owen
Posted September 5, 2019

DARK ILLUSION is the thirty-third book in Christine Feehan's "Carpathian" series. Although characters from other books are referenced, I believe DARK ILLUSION works as a standalone novel because the author adequately explains her world and the character dynamics. Julija Brennan is a woman on a mission. She's pursuing a man she hopes will lead her to a dark book of power – not unlike the Necronomicon from the EVIL DEAD films. Instead, Julija finds the brother of the man she was following, and he turns out to be her fated lifemate. When Julija and Isai Florea first meet, sparks fly – but not in the best way. At first, I thought this relationship would be a constant battle of wills, but that's not the direction their relationship went in. Although this relationship started off rocky, Isai and Julija did some emotional sharing and grew to like each other. I love how helping and caring for some shadow cat creatures were the initial glue to this relationship.
Julija is a mage who comes from a family of mages and she's been abused by them and their evil friends. Trust, for her, is hard to come by. Her one friend, that she communicates with telepathically, is Elisabeta – a woman who also knows what it is to suffer. Given her history, it's no surprise that Julija isn't super excited to have some alpha male stranger claim her as his. It's good that Christine Feehan tells this story from alternating perspectives and allows readers to get a better understanding of both main characters. I like that it didn't take too long for Isai to figure out what motivated Julija and who she was at her core. He realizes that his initial snapshot impression of her was wrong and he works throughout the book to try and make her realize her true power, and be at peace with both halves of herself. That Isai also helps the magical yet warped "shadow cats" that Julija has a soft spot for is a huge mark in his favor. In the end, what Julija struggles with is not whether she can trust any man after having been mistreated by those closest to her, it's more fundamental than that. After so many small and large betrayals and seeing how easily evil men could use their mage skills to create cruel and realistic illusions, Julija occasionally wonders if Isai and the happiness she's found with him is some illusion.
DARK ILLUSION is an epic fairy tale with warriors, evil mages, true love, and a heroine who saves the day by realizing her power. I loved this makeshift family of badass mage/Carpathian hybrid heroine, warrior monk, and spooky shadow cats. I look forward to Christine Feehan's next "Carpathian" novel to see who else finds their lifemate.
SUMMARY
A mage and a warrior must see beyond their facades and embrace the bond that links their souls in this powerful Carpathian novel from #1 New York Times bestselling author Christine Feehan.
At any other time, Julija Brennan would find solace in the quiet of the Sierra Mountains, but now the mage is in the race of her life. Having broken free from her controlling family, Julija's attempt to warn the Carpathians of the coming threat has failed and put a target on her back—and those who are hunting her are close behind.…
After centuries locked away in a monastery in the Carpathian Mountains, Isai Florea can't believe he's finally found his lifemate—the missing half of his soul. The second he sees Julija, his world blazes with color. But despite their explosive connection, Julija rebels against what she sees as Isai's intent to control her and rejects the bond that would prevent him from becoming a monster.
As their unfulfilled bond continues to call to them both, Julija and Isai aim to complete the task that brought them together. They are used to facing danger alone, but now the mage and the ancient warrior must learn how to rely on each other in order to stop a plot that threatens all Carpathians.…
---
What do you think about this review?
Comments
No comments posted.

Registered users may leave comments.
Log in or register now!