"Will a man named as guardian to a grown woman be able to resist her?"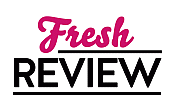 Reviewed by Jessica Grogan
Posted September 4, 2019

Marjorie McGann is Jonathan Deverill's surprisingly adult ward and he is at a complete loss as to what to do with her. She wants to find a titled husband to help her spend her enormous inheritance and thinks Jonathan is just the man to help her find him. Jonathan, however, can't help thinking the only man Marjorie needs is him.
So I will admit, I didn't like Jonathan to begin with and he didn't endear himself to me at all throughout the entire book. We get it; Marjorie is your ward and you basically get to tell her what to do. And boy does he. From the beginning until the very end, Jonathan tells Marjorie what to do.
Most of my enjoyment of the first half of this title came from waiting for her next attempt to thwart Jonathan and his plans for her. And in the beginning, Marjorie was so full of life and it was so much fun to watch her trying to get under his skin! She was truly trying to be an HEIRESS GONE WILD and I was loving every minute of it! I feel like her big personality fizzled out somewhere in the middle and never really came back. And that was a shame because I really liked her in the beginning.
This was a very character driven title instead of plot driven. On occasion I enjoy reading a title that is solely about the hero and heroine without having a big mystery or villain mixed in. The little bit of plot that does occur was enjoyable, however. It's always great to see characters from previous titles, and that definitely happens here. There were also some fun secondary characters.
I have highly enjoyed the Dear Lady Truelove series, including HEIRESS GONE WILD, and will continue to read it!!
SUMMARY
Dear Lady Truelove,
My ward is driving me crazy. I have to marry her off and get her out of my life. There's just one problem…
When Jonathan Deverill promised a dying friend he'd be guardian to the man's daughter, he envisioned a girl in pigtails and pinafores, a child he could leave behind in some finishing school. Problem is, his ward is actually a fully-grown, defiant beauty whose longing for romance threatens to make his guardianship a living hell.
New York heiress Marjorie McGann wants a London season and a titled husband who can help her spend the Yankee millions she's inherited, and she thinks her new British guardian is the perfect person to help her find him. But Jonathan has no intention of letting his friend's fortune be squandered. Under his watchful, protective eye, Marjorie finds romance hard to come by . . . until one fateful night when her own guardian's devastating kisses makes her wonder if the greatest romance of all might be right in front of her.
---
What do you think about this review?
Comments
No comments posted.

Registered users may leave comments.
Log in or register now!