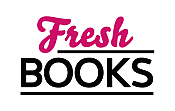 Sumptious September books for you
"An interesting twist to a murder mystery game!"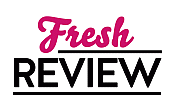 Reviewed by Viki Ferrell
Posted September 1, 2019

Mystery Private Eye | Mystery Cozy
Kate Weller is just returning to Charleston from her latest investigation in Pensacola. She's glad to be back with Eric, her boyfriend, and his crazy Italian family. As she is getting settled in, she catches up on her emails, reading one from her boss, Nate Price, of Price Investigations. The entire Price Investigations team is invited to a week's retreat on St. Simons Island, all expenses paid, spouses and significant others are welcome too. Kate and Eric can't get there by Friday with the others, because of obligations at his family restaurant, but do arrive two days later.
Meanwhile, Nate Price has a big surprise for the entire team gathered at St. Simons. They've been invited to Elysian Island to the home of billionaire Julian Frazier, to participate in a murder mystery game for a few days. The team is super excited about this adventure. When Kate and Eric arrive on St. Simons, they can't seem to make connections with the boat captain whose private charter is the only thing running to Elysian. Kate begins to worry about what is happening on the island when no one else will take them there. And on the island, things begin to go south for the Price Investigations team. When other guests on the island start turning up dead, the team begins to wonder if they are captives in a mystery skit gone wrong. Will they survive this adventure and get off the island?
ISLAND OF LAST RESORTS is Mary Ellis's third book in her Marked for Retribution series. She returns her characters from her Secrets of the South series to this thrilling murder mystery, along with main characters Kate and Eric. We see the supporting characters grow and become very bold in the face of dangers on the island. The plot moves along very quickly and methodically, and the storyline toggles between what is happening on both islands. There is plenty of action, drama, and suspense to keep you turning pages. Ms. Ellis gives us a unique take on the murder mystery game theme and really brings it to life. Don't miss this entire series!
SUMMARY
Private investigator Kate Weller knows her co-workers are in serious trouble when she is unable to reach them in the third enthralling Marked for Retribution mystery.

Kate Weller's boss, Nate Price, has some exciting news: Julian Frazier, a friend of one of the agency's wealthy clients, has invited the Nate Price Investigations team and their partners on a trip of a lifetime to his home on Elysian Island, an exclusive retreat off the Georgian coast.<br.
But there's a catch. Frazier has written his own murder mystery script, and the PIs must work out whodunnit. As they're about to discover, though, the murder Frazier wants them to solve is a real cold case, and there's a killer twist that isn't in the script . . .

Unable to reach Elysian Island and her co-workers, Kate is sure that someone wants her to stay away. Can she stop a ruthless killer and uncover the truth behind a deadly game?</br.
---
What do you think about this review?
Comments
No comments posted.

Registered users may leave comments.
Log in or register now!