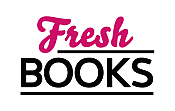 Sweet Romance + Thrilling Intrigue = February Best Reads
"Murder, mystery, and a vampire romance to die for!"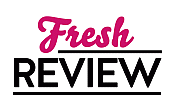 Reviewed by Miranda Owen
Posted August 31, 2019

Thriller Paranormal - Supernatural | Romance Paranormal
BLOOD TRUTH is the fourth book in J.R. Ward's "Black Dagger Legacy" series. I love how this story has a film noir feel to it. For readers who may be unfamiliar with this series, it's a good book to just jump into. Vampire warrior trainee Boone pairs with vampire and former cop Butch O'Neal to track down a murderer. Vampire justice can be kind of a nebulous thing. Occasionally it can be hard to tell the bad guys from the good guys if you go by their battle techniques, but the Black Dagger Brotherhood are called in to stop any more grizzly murders of innocent women. As in all the best hardboiled detective tales, Boone sees a mysterious yet captivating woman who owns his dreams until he sees her again. Helania proves to be unlike most of the femme fatales in classic detective stories, but she is the perfect match for Boone.
There are lots of things I love about this book. The mystery is engaging and there are lots of red herrings for readers to sort through while trying to figure out who the Jack the Ripper-style killer is. I like the romantic aspect of this book so much because I truly like Boone and Helania. Boone is a complex guy. He's a vampire, an elite warrior-in-training, part of high society, and a man who always had a troubled relationship with his late father. What I really like is that under all that, Boone is a sweetie who is adoring and protective of Helania without being patronizing or restrictive over aspects of her life. Helania is sort of a mild-mannered homebody but the tragic murder of her sister galvanized her to become a stronger and more assertive version of herself. This couple is so great together and they're such nice people that it makes me root for them so much more. They totally deserve happiness and it's a treat to read about them falling in love from their initial strong attraction until the happy ending.
BLOOD TRUTH is a classic film noir-style mystery with a sweet and sensual vampire romance thrown in. I like the change of pace in this story since both main characters are both vampires, and there's nothing preventing them from being together. It's refreshing to have a couple working together to track down a killer and solve a mystery while falling for each other along the way. I look forward to J.R. Ward's next book.
SUMMARY
The #1 New York Times bestselling author of The Savior brings you the next sizzling and passionate paranormal romance in the Black Dagger Legacy series.

As a trainee in the Black Dagger Brotherhood's program, Boone has triumphed as a soldier and now fights side by side with the Brothers. Following his sire's unexpected death, he is taken off rotation against his protests—and he finds himself working with Butch O'Neal, former homicide cop, to catch a serial killer: Someone is targeting females of the species at a live action role play club. When the Brotherhood is called in to help, Boone insists on being a part of the effort—and the last thing he expects is to meet an enticing, mysterious female...who changes his life forever.

Ever since her sister was murdered at the club, Helaine has been committed to finding the killer, no matter the danger she faces. When she crosses paths with Boone, she doesn't know whether to trust him or not—and then she has no choice. As she herself becomes a target, and someone close to the Brotherhood is identified as the prime suspect, the two must work to together to solve the mystery...before it's too late. Will a madman come between the lovers or will true love and goodness triumph over a very mortal evil?
---
What do you think about this review?
Comments
No comments posted.

Registered users may leave comments.
Log in or register now!