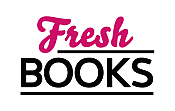 Sweet Romance + Thrilling Intrigue = February Best Reads
"A fierce modern fairy-tale with sighs and sexiness galore!"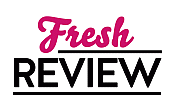 Reviewed by Miranda Owen
Posted August 30, 2019

Romance | Multicultural Romance
FLASHED is the third book in Zoey Castile's "Happy Endings" series. Although it's part of a series, I think FLASHED works as a standalone novel. I love unconventional love stories and FLASHED has a modern-day fairy-tale vibe with a unique twist. Patrick Halloran was the epitome of strong and sexy maleness back in his glory days. Patrick was a top athlete, model, stripper and general hottie entertainer. Wild excess led to him and his brother getting in a life- altering accident. In true fairy-tale form, the golden boy is now a scarred recluse. Lena Martel is an artist working to pay her school bills by being Patrick's new housekeeper. This courtship is equally erotic, bizarre, and fabulous.
The danger with these "beast"-like heroes is that the author sometimes lets that hero be incredibly cruel to the heroine, using his fears and insecurities as an excuse. I like the way Zoey Castile lets this relationship evolve. Patrick is initially snappish with Lena at times, but Lena is no shrinking violet and has no trouble standing up for herself. Lena is exactly the kind of strong, beautiful, and sensitive woman that helps reinvigorate Patrick and help heal his soul. I like how these main characters are both flawed people with strengths and weaknesses, as well as complex family situations. Patrick struggles over the guilt with his brother's injuries, and Lena is often lost as to how to deal with her beloved half-sister and her wicked stepmother. For much of the first half of this book, Zoey Castile tells a steamy story but gets very creative to do it. The sexual tension is through the roof as Patrick and Lena fantasize and tease each other before making actual physical contact. Classic. Loved the inventive foreplay in FLASHED. As much as the physicality in FLASHED is terrific, the emotional depth that these characters reach is equally as strong an element in this love story.
FLASHED is a fierce modern fairy-tale with sighs and sexiness galore. I enjoyed getting to know these characters. This is a future re-read for me. I look forward to Zoey Castile's next book.
Learn more about Flashed
SUMMARY
When a man makes his living by his looks, he can forget that love—and lust—are more than skin deep. But the right woman can remind him …

A former soccer player, stripper, and model, legendary party boy Patrick Halloran finally gets his big break starring in the summer blockbuster. But when an accident leaves him changed forever, he hides away in his secluded Montana ranch. Only his new housekeeper is allowed inside—with one rule: she's not allowed to see him. But Pat sees her, and she's the most stunning woman he's ever laid eyes on. Even her voice is beautiful. Still, Pat can't allow himself to get close to anyone. Not without a fight at least …

Magdalena "Lena" Martel is a long way from Queens, New York. After a rough patch, the aspiring artist is working her way through college—even if it means keeping house for a man whose gruff voice she can only hear through a closed door. Still, Lena senses Pat's got a good heart, maybe even a lovable one. She's intrigued—until his anger sends her running into the freezing woods. Now Pat will have to find her—and when he does he may have found the one woman who can thaw his heart—not to mention the rest of him. But can their new bond survive the paparazzi—and their personal demons? …
---
What do you think about this review?
Comments
No comments posted.

Registered users may leave comments.
Log in or register now!