"Get ready to fall in love with two amazing characters."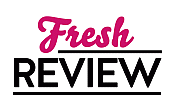 Reviewed by Sandra Wurman
Posted August 29, 2019

Women's Fiction | Romance Contemporary
You rarely find an author that hits the ball out of the proverbial park in more than one genre. It's usually enough to find a niche and excel at it. Jude Deveraux though is that rare author. Romance – check. Time travel – check. Murder crime mystery – check. Any fan of Jude Deveraux has favorites of course and I admit to partiality towards the Montgomery and Taggert families. Lo and behold how surprised I was to run across both in Jude Deveraux's latest book. MET HER MATCH is book number two in the Summer Hill series. You absolutely didn't have to read number one – but the question is: why didn't you? But I digress!
MET HER MATCH is vintage Jude Deveraux from start to finish, a joy to read and a pleasure to review. Listen carefully. MET HER MATCH is the newest story written by Jude Deveraux. With that news, my work is done. There is no one like Jude Deveraux - I have reviewed so many wondrous authors over the years that my list of favorites changes pretty rapidly, but there is no author that has had the staying power like Jude Deveraux.
Jude Deveraux created the Taggert and Montgomery families. Those names will forever be emblazoned in my memory. These families have spurned on some of the best tales and best characters. And in MET HER MATCH, readers meet two more fabulous guys – one a Taggert and the other a Montgomery. It is Nate Taggert who is the lead in this crazy romantic tale that morphs into so much more.
Always expect the unexpected from Jude Deveraux. Just when you begin to sit back and enjoy a delicious summer romance in walks trouble. Everyone in Summer Hill has heard, through the ever-present gossip mill, about the Rayburn family and its problems. Beginning with the disappearance of Brody Rayburn's wife Leslie who left behind a distraught husband and two-year-old daughter Terri. Leslie's departure was unexpected but not surprising to those that suspected her of having an eye for men. Since Leslie left, Terri has found herself the unwarranted target of harsh whispers and innuendo.
Now an adult, Terri has grown up in Summer Hill as a part of the lake community her mother and father actually developed. The social strata in Summer Hill are alive and well; Lake people stay with their own usually and townspeople keep them in their place. But when a mystery starts to unravel a lot of people are going to be scrambling for answers. Nate Taggert is new to Summer Hill and actually living in the same lake cottage with Terri – these scenes are priceless by the way. Nate is engaged to Stacey, daughter of the town mayor. Nate seems determined to find out why Terri is so reluctant to even go to a restaurant in town. But even Nate, who cut his teeth as assistant to Uncle Kit Montgomery, can't predict what he will uncover.
In the meantime, Terri and Nate are becoming great friends and the lake folk can't help but wonder why they don't consider themselves a couple. Terri and Nate are meant for each other. They finish each other's sentences. But Nate is in love with his fiancee. Nate and Stacey are one of those couples that don't really seem to make sense but you can't argue with the heart or can you? MET HER MATCH by Jude Deveraux is definitely going to be the hit of the season. It covers all the bases and will leave you wanting more.
SUMMARY
In small towns, no one lets the facts get in the way of juicy gossip…

Terri Rayburn is a girl with a reputation. She doesn't deserve it, but having grown up on the outskirts of Summer Hill, Virginia, she knows how small towns work. The only way to deal with vicious gossip is to ignore it. So she keeps to herself as she runs the summer resort on Lake Kissel.

When she returns home from a short trip to find a handsome stranger living in her house, she smells a rat. Someone is trying to fix her up, and she has to admit that Nate Taggert is just her type. However, Nate is engaged to the daughter of the mayor and strictly off-limits.

Nate and Terri form an unlikely friendship while he throws himself into life at the lake. As Nate starts to hear rumors about Terri he's confused. Knowing how smart, beautiful and strong she is, he's determined to discover the source of the gossip. Terri doesn't want to revisit the past, but Nate won't stop until he discovers the truth—even if the truth might be more than either of them can handle.

Set in the beloved fictional town of Summer Hill, Virginia, Met Her Match examines the tensions between the wealthy townspeople, the summer vacationers and the working-class people who keep the town and resort running. Told with humor and heart, Met Her Match is the perfect summer escape.
---
What do you think about this review?
Comments
No comments posted.

Registered users may leave comments.
Log in or register now!