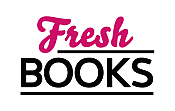 Sweet Romance + Thrilling Intrigue = February Best Reads
"Donuts can be deadly...."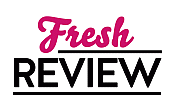 Reviewed by Debbie Wiley
Posted August 26, 2019

Mystery Cozy | Mystery Woman Sleuth | Mystery Amateur Sleuth
The Fallingbrook Fabulous Fourth Festivities have a rocky start when the queen for the royal court in the parade doesn't make a timely appearance, and once she arrives immediately berates and belittles others. Taylor Wishbard may be crowned a queen but her behavior towards others is rude… but is that enough to kill her? Someone apparently thinks so as they use donuts from the Deputy Donut Café to set off a firecracker explosion that kills Taylor later that evening. Emily Westhill, one of the owners of the donut shop, finds herself smack in the midst of another murder investigation, particularly when a sketchy acting photographer posts photos in the local newspaper implying that Emily is the killer. Who hated Taylor enough to commit murder?
JEALOUSY FILLED DONUTS is a fun and enjoyable tale, set in a fictional town that I would love to visit! The various shops and activities sound delightful, and I love the idea of a Knitpicker group meeting regularly. However, it is the characters who truly make this story come alive. Emily is a phenomenal main character! She's inquisitive and caring, but she doesn't rush headlong into danger without thinking things through. It probably helps that she is a former 911 operator as I appreciate that she doesn't blunder wildly into solving the mystery. I'm curious as to where the potential budding relationship will go, particularly since Emily is still involved with her in-laws through the Deputy Donut Café.
A donut shop owned by a retired police chief and the widow of a detective? Who can resist such a premise! Ginger Bolton takes a cliché about cops and donuts and turns it into one heck of a good story in JEALOUSY FILLED DONUTS. I'm new to the Deputy Donut Mystery series, but Ginger Bolton does a great job at ensuring new readers can jump right in and appreciate both the characters and their relationships in this third installment of the series. However, I suspect readers will want to read more of the Deputy Donut Mystery series after getting a taste of JEALOUSY FILLED DONUTS!
SUMMARY
When a firecracker becomes a murder weapon, Emily Westhill pursues a killer with a short fuse …

It is a truth universally acknowledged—cops and donuts go together. Exhibit A: Deputy Donut Café, owned and operated by detective's widow Emily Westhill and her father-in-law, the retired police chief of Fallingbrook, Wisconsin. Named after Emily's adored and adorable tabby, the donut shop is a favorite among cops, firemen, and EMTs, as well as tourists and townspeople. So when Fallingbrook needs donuts for their Fourth of July picnic, Emily's shop gets deputized.

But a twisted killer has found another use for Emily's treats. At the picnic, a firecracker is hidden in a stack of raspberry-filled donuts and aimed at the unwitting queen of the festivities. When it explodes, she is killed. Having her jelly donuts involved puts Emily in a sticky situation, and when a shady shutterbug tries to frame her with incriminating photos, she finds herself in quite a jam. To preserve her freedom and her shop's reputation, Emily needs to solve this case—before the fuse-lighting felon goes off again …
Excerpt
CHAPTER ONE
Every morning, the aromas in the Deputy Donut kitchen were enticing, and the morning of July Fourth was no different. I smelled coffee, yeast dough, cinnamon, nutmeg, and the two types of jelly we'd just opened—raspberry and blueberry.
I was in the midst of an argument.
Well, sort of. Making a very stern face, I settled my Deputy Donut hat firmly on my rowdy curls. "It's perfectly fair, Tom," I informed my father-in-law. "I won the coin toss, and I'm driving our donut car in the parade this morning." Unfortunately, the hat did not quite give me the authority of a real police hat, maybe because of the fuzzy white donut glued in front where the badge should be.
Tom was also trying to look serious, a difficult task considering that his dark brown eyes were twinkling and his Deputy Donut hat was jammed crookedly on his salt-and-pepper hair. "Emily," he warned, "I'm the police chief."
"Retired," I reminded him. "And our donut car police cruiser is from 1950, way before you were a rookie cop."
"All the more reason for me to drive it. You're barely over thirty."
"And a half. When you were my age, you drove real police cars with real sirens and real flashing lights. It's only fair for me to drive our pretend cruiser this morning while you and Jocelyn keep making Fourth of July donuts."
Tom grinned at our new assistant. "Never expect to win an argument with Emily."
Jocelyn's dazzling smile included both of us. "With either of you."
The athletic nineteen-year-old was dressed like Tom and I were, in knee-length black shorts, white polo shirt, Deputy Donut apron, and donut-trimmed "police" hat. Like me, she had dark hair, but she pinned hers, which was long and straight, into a bun she wore low to accommodate the cap. Her eyes were almost black, not blue like mine.
Pasting on a fake glower, Tom shook his index finger at me. "Someday, I'm going to drive that car."
I frowned and wagged my finger right back at him. "How about next Fourth of July?"
Off to my side, something whirred and clicked.
Jocelyn glanced past me. Her smile disappeared, leaving her face blank and unreadable. She twirled on one toe and glided out of the kitchen and into our storeroom, out of sight of Tom and of me. And also out of sight of everyone in our dining room.
I turned toward the sounds I'd heard.
A man on the other side of our serving counter lowered a camera from his face. Like nearly everyone else besides Jocelyn, he was taller than I was, maybe about five ten, but his slight stoop made him appear shorter. He seemed too thin for his faded jeans, khaki photographer's vest, and formerly white T-shirt that must have been washed with the dark clothes. Everything about his face seemed droopy—skin, eyes, mouth. Wrinkles bracketed his mouth. He looked about forty but could have been thirty.
I asked him, "What would you like? In honor of the Fourth of July, our special coffee today is one of the few coffees grown in the U.S., Ka'u from Hawaii. Like all Hawaiian coffees, it's mellow and flavorful."
Still holding his camera near one shoulder, the man gave me a long, silent, and disapproving look. Without a word, he turned around and walked quickly but quietly out of the café.
That was odd.
Jocelyn's abrupt departure a few moments before was even odder.
---
What do you think about this review?
Comments
No comments posted.

Registered users may leave comments.
Log in or register now!