"Her moniker is destined for greatness..."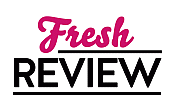 Reviewed by Svetlana Libenson
Posted August 15, 2019

Women's Fiction Historical | Historical
In the early 17th century, Clarice Paget, a daughter of a minor nobleman and an escaped Parisienne woman is being raised in Yorkshire with her mother while her power-hungry father goes gallivanting about the countryside. But unlike other young ladies, Clarice learns things that are not seen as "lady-like" and when her father comes back on her eighteenth birthday, Clarice's whole life flips upside down as she is forced to put her knowledge and skills to deadly use that will have her rising as high as soaring Icarus, and then ultimately plunging down into the icy sea. Will she survive the plunge, or will she drown?
Told with a bold verve as well as jaw-droppingly detail, MILADY by Laura L. Sullivan is an exciting and thrilling tale of Lady Clarice Paget, a deadly woman who could make Dumas' The Three Musketeers run for their money, the lady that they all call "Milady" who worked for Cardinal Richelieu, and had ultimately done horrible things. MILADY dares to give voice to Clarice Paget, and its a voice that is manipulative as well as pitying, which puts her story into a whole new light.
MILADY is a story of seismic adventure and a coming-of-age tale that I wished would never come to an end. I understood Clarice Paget and why she lived her life the way she did. I do hope that Laura L Sullivan will continue on with her heroine because she has truly created something long-lasting and an answer to THREE MUSKETEERS by Alexandre Dumas, Pere.
For the reader seeking an adventure tale that takes place in England as well as France and of a woman who dares to make her own destiny, MILADY by Laura L Sullivan will be an exciting entrance into historical fiction as well as a beautiful retelling of THE THREE MUSKETEERS by a woman.
Learn more about Milady
SUMMARY
From the glittering ballrooms of 17th Century England to the dangerous intrigues of the French court, Laura L. Sullivan brings an unlikely heroine to the page, turning on its head everything we've been told about The Three Musketeers and their ultimate rival.

I've gone by many names, though you most likely know me as Milady de Winter: Villainess. Seductress. A secondary player in someone else's tale.

It's finally time I tell my own story. The truth isn't tidy or convenient, but it's certainly more interesting.

Before you cast judgment, let me start at the beginning, and you shall learn how an innocent girl from the countryside became the most feared woman in all of Europe.

Because we all know history was written by men, and they so often get things wrong.
---
What do you think about this review?
Comments
No comments posted.

Registered users may leave comments.
Log in or register now!