"Great start to an intriguing new historical romance series!"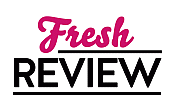 Reviewed by Jessica Grogan
Posted August 15, 2019

This was a fun setup and start to a new series!!
After Sophie Brightwell and her friends are expelled from their young ladies' academy, there is little hope for her to make the advantageous match her family so desperately needs her to. They determine their best chance to find husbands lies with the rakes of the ton. Enter Nate Hastings, Viscount Malverne, to tutor Sophie on how to catch a rake. That is, until he begins to lose his heart to her.
I absolutely adore stories that feature the older brother of the heroine's friend as the hero. That probably has something to do with having had a crush on all of my older brother's friends at one point or another. This plot device builds tension throughout the story because the heroine tries so hard to keep her feelings hidden from her friend. That is true of Sophie trying to keep her growing feelings for Nate hidden from Charlie and it was delightful to read.
Book-loving heroines are among my absolute favorites and I really liked Sophie. I found it refreshing and realistic that she found herself nervous and blushing when they first started spending time together. That being said, I did feel that she and Nate did certain things rather early on considering how nervous she'd been around him shortly before that. However, that didn't detract much from the story itself and was more of a personal preference.
I also liked Nate and found his story arc to be the more interesting of his and Sophie's. I enjoyed the tough love stance his father took in attempting to redeem Nate and his behavior and how it led Nate to make the decisions he made. I thought it was nice to see a hero in a romance that didn't outright hate his father and did his best to make his father happy after they had a discussion.
Because HOW TO CATCH A WICKED VISCOUNT is the start of Amy Rose Bennett's new Disreputable Debutantes series, there are a lot of characters thrown at readers in a fairly short time and I got a little confused with all of Nate's friends being introduced at once.
I think I might know the pairing in the next book and I am excited to see if I'm right! I enjoyed HOW TO CATCH A WICKED VISCOUNT and will be continuing with the series!!
SUMMARY
A young lady's tarnished reputation might cost her everything in this first book in the Disreputable Debutantes series.
Shy, bookish Sophie Brightwell is expected to make an advantageous match to improve her family's fortunes. However, Sophie's plans to make a spectacular debut go horribly awry when she and her three closest friends are expelled from a young ladies' academy for unbecoming conduct. Since the ton will be sure to close their doors on these disgraced debutantes, they determine that unconventional means need to be employed in the husband-hunting market. Rakehells--the beau monde's wickedest members--might be the only men willing to overlook a young lady's besmirched reputation.
But how does one catch a rake?
Nate Hastings, the devil-may-care Viscount Malverne, is the older brother of Sophie's best friend, fellow disgraced debutante Lady Charlotte. When a terribly foxed Nate accidentally compromises Sophie, Charlotte strikes a wicked bargain: in order to avoid a scandal and the parson's mousetrap, Nate must help Sophie snare a husband. But as Nate fulfills his obligation and begins to instruct the lovely Sophie in the art of luring rakes, he soon finds himself battling his own fierce attraction to her.
Excerpt
Nate pushed open the double doors to the library. If only he didn't have to attend any damnable ton balls or soirees. God, the idea of courting a simpering debutante like Lady Penelope Purcell was enough to turn his stomach--
A decidedly feminine gasp and a dull thud stopped him dead in his tracks.
What the deuce?
Behind his father's desk stood a raven-haired angel. A beautiful young woman wearing nothing but a pale blue shawl over a thin white night rail, and an expression of sheer terror.
"Lord Malverne. Oh, heavens. Oh, my goodness." The angel's shocked, wide-eyed gaze dropped to the desk, and then, much to his amusement, he was certain she muttered something not so angelic like blast beneath her breath.
Nate's gaze followed hers. Blast indeed. His father's cut crystal inkwell was on its side, and a black pool of ink was rapidly spreading across the dark red blotter, heading inexorably toward the young woman's pristine nightgown. In the next instant, as he strode toward the desk to offer assistance, she whipped off her shawl and pressed it against the inky puddle.
"I'm so, so sorry. What will your father think of me? I only meant to borrow a little ink. I didn't think he'd mind." Her words came out in a breathless rush as she began to dab furiously at the blotter. "And now I've ruined some of his papers. Oh, Lord, I hope they're not too important." She nodded at a dark splash marring the top of a document that looked a lot like a draft parliamentary bill. "What a disaster."
Her long black braid had fallen forward over her slender shoulder and it swayed with her movements, caressing the swell of one pert breast. A breast covered by nothing but threadbare cotton. It was cold in the room and her nipple pressed quite impudently against the fabric.
Holy hell. Nate swallowed as his body tightened with longing. The sight was so distracting, he had to force himself to lift his eyes back to the girl's.
"I'm not sure it's as bad as all that," he lied. His father would be livid. On an impulse, he laid a hand atop the angel's slender, ink-stained fingers to stop her frantic attempts to contain the mess. She stilled instantly, her breath hitching. And when she looked up at him, Nate's breath caught too.
At these close quarters, the lamplight illuminated the girl's lovely face. Her eyes, as clear and blue as a midsummer sky, were ringed with a darker liquid navy and fringed by impossibly long, black lashes. When she dropped her gaze to his hand lying atop hers, they fanned across her cheeks where a bright red blush was beginning to spread almost as rapidly as the ink had. God, she was an innocent and he was behaving like a cad, but he was thoroughly enchanted and couldn't seem to help himself.
His voice, when it emerged, was embarrassingly unsteady. "You seem to know me, but I'm not sure that I know you, Miss . . ."
"Brightwell. Sophie Brightwell," she supplied in a voice that was also oddly husky. She clearly felt the sizzle of attraction between them too.
"Sophie Brightwell," he repeated, savoring the feel of her name on his lips. It suited her perfectly. The girl was about the same age as his sister, and a distant memory stirred. A cold winter's day in Hyde Park. Three years ago. This was the awkwardly shy but pretty schoolroom chit that Charlie had introduced him to. "You're Charlie's friend. From the academy."
"Yes." Miss Sophie Brightwell slid a hand from beneath his and pushed a loose strand of hair away from her flushed cheek. "Your father and Charlie . . . I mean, Lady Charlotte, have invited me to stay. For the Season. I know this looks terrible, my skulking about the library at the dead of night, but I couldn't sleep. You know how it is in a strange bed. Honestly, I only meant to borrow a little ink."
"Yes, you said that before. But then I barged in and I startled you, no doubt. So this accidental spill"--he couldn't resist lightly squeezing her hand--"is entirely my fault. And I shall tell my father so." His father would believe him. It wasn't as though this was the first mess he'd ever made.
"No." Miss Brightwell shook her head. "No, I can't let you do that, Lord Malverne."
"I insist." Removing his hand from hers, Nate pulled a silk kerchief from his coat pocket, then, rake that he was, he leaned closer. The heady scent of warm female laced with something delicate and floral--perhaps it was the soap she used--teased him, enticing him to do something unthinkable, like burying his face in her sweet neck. To inhale deeply and run his lips along her collarbone. To taste the silken flesh where her pulse fluttered at the base of her throat . . .
Jesus Christ and all his saints, what was he thinking? Less than a month of abstaining from sexual congress had clearly addled his brain.
He couldn't seduce Charlie's friend no matter the desire thrumming through his veins. She was a young woman alone with a known rake, late at night. The situation was highly compromising to say the least.
Dangerous.
---
What do you think about this review?
Comments
No comments posted.

Registered users may leave comments.
Log in or register now!