"Engulfing story line that won't let you go"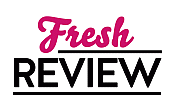 Reviewed by Annetta Sweetko
Posted July 30, 2019

Romance Suspense | Suspense Women Sleuth
Eve Duncan says goodbye to her husband, who is heading for a conference and her son, who is going to a special archaeological dig with his sister Jane. The last thing she expects is to be whisked away in a SMOKESCREEN filled with lies and danger.
Jill Cassidy, a well-known journalist, arrives at her door and asks for Eve to use her forensic abilities to give closure to a small African village that had suffered during a civil war. More than half of the village, including a school filled with children, were attacked and killed by guerrilla soldiers. Eve doesn't want to become involved, but once she sees the photos, she knows despite her reservations, she must help the parents find closure. Too bad that is only part of the plan for the use of Eve's skills. The evil mercenary who was behind the attack on the village, might or might not be dead and Jill and her contacts want it verified before he comes back to wreak more havoc on the crippled nation.
I will be very mature and say SMOKESCREEN is a double Wow! I have admired author Iris Johansen's Eve Duncan books since she began the series and I have followed many of her books with those enigmatic heroes (who might be just a little anti-hero if we are honest), and they have all only gotten better. With this one, Ms. Johansen offers both Eve's world and the enigmatic hero all in one deeply engulfing story line. The plot is action-packed, with a number of twists that will actually have you spinning!
The characters in SMOKESCREEN are bigger than life and just that exciting. You have Eve, who is a strong and resilient woman and her husband, Joe, who when he realizes what is happening is there fast and ready to protect the woman he loves. Even the moments with their son Michael, are amazing as we get a taste of the boy's deeper than his age understanding of life. Another main character is Jill, who had good intentions but went about them in a rather sneaky, underhanded way, but after what was done to her you can understand her desire for a bit of revenge. Then, of course, the anti-hero who everyone comes to admire for his abilities, Jed Novak, and Jill's romantic partner. Gideon, a wealthy man who lost his family to the mercenary Varak (he is the one who is claimed to be dead, but Jill doesn't believe it), is pilot and bodyguard for Eve. Add in Zahra. The president of the country and believes she should be queen. Dalai is her servant but in truth, a slave that Zahra had used several times to keep her evil mercenary happy.
If you want amazing action, larger than life, but believable characters all rolled into one, a touch of romance with an old love and new, and enough twists and turns to have your spinning then you have got to get your hands on SMOKESCREEN.
SUMMARY
In this pulse-pounding thriller from #1 New York Times bestselling author Iris Johansen, forensic sculptor Eve Duncan journeys to Africa to help families torn apart by a violent attack deep in the jungle--but she may be putting herself in more danger than she knows.
A journalist shows up on Eve Duncan's doorstep with a plea for help. Jill Cassidy has just come from a small African village with a heart wrenching story: half the villagers--many of them children--have been killed in a horrific attack by guerilla soldiers, the bodies burned beyond recognition. Now, the families desperately need Eve's help to get closure and begin to heal.
But when Eve arrives in the remote jungle, she begins to suspect that Jill's plea may have been a cover story for a deeper, more sinister plot. Isolated and unsure who she can trust, Eve finds herself stranded in an unstable country where violence threatens to break out again at any moment and with only her own instincts to rely on if she hopes to get home to her family alive . . .
#1 New York Times bestselling author Iris Johansen is back with one of her most exhilarating and dangerous adventures yet in this "riveting" high-stakes thriller (Publishers Weekly).
---
What do you think about this review?
Comments
No comments posted.

Registered users may leave comments.
Log in or register now!