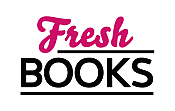 Finish off the year with great December reads
"From poverty and abuse to BECOMING SUPERMAN"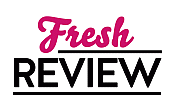 Reviewed by Debbie Wiley
Posted July 18, 2019

Have you ever read a book that you don't want to end? And then when it does end, you don't have the words to express just how powerful and impactful the book was? Well, that's exactly how I feel about BECOMING SUPERMAN.
I'm not normally a fan of celebrity autobiographies but I had to make an exception for BECOMING SUPERMAN. And oh wow, am I glad I did! BECOMING SUPERMAN introduces us to J. Michael Straczynski's family history, weaving in his career highs and lows. The details of Straczynski's childhood are sobering at best, horrifying most of the time. The poverty, abuse, and attempts at indoctrination that he faced are almost beyond my comprehension, despite the fact I've worked with children dealing with poverty and/or abuse for over 20 years. The resilience Straczynski shows is both amazing and inspiring.
Readers should be warned that there are many potential trigger factors involving abuse, neglect, and poverty. Straczynski's childhood was not an easy one and yet he also gives us insight into the things that helped him rise above it. Comics, particularly Superman, helped him think beyond what he was currently dealing with and he threw himself into his writing even as he struggled to improve and hone those skills.
The tv series, Babylon 5, remains even till today the greatest television scifi series ever (yes, even better than Star Trek, although Star Trek was definitely groundbreaking). J. Michael Straczynski created Babylon 5 and brought this phenomenal storyline to life, cementing my appreciation for science fiction permanently. However, Babylon 5 isn't his only career success nor is it even as amazing as his own personal story. If you love Babylon 5, science fiction, or even just one heck of a good autobiography about surviving and thriving despite a tough childhood, then BECOMING SUPERMAN is a must-read for you.
SUMMARY
With an introduction by Neil Gaiman!

In this dazzling memoir, the acclaimed writer behind Babylon 5, Sense8, Clint Eastwood's Changeling and Marvel's Thor reveals how the power of creativity and imagination enabled him to overcome the horrors of his youth and a dysfunctional family haunted by madness, murder and a terrible secret.

For four decades, J. Michael Straczynski has been one of the most successful writers in Hollywood, one of the few to forge multiple careers in movies, television and comics. Yet there's one story he's never told before: his own.

Joe's early life nearly defies belief. Raised by damaged adults—a con-man grandfather and a manipulative grandmother, a violent, drunken father and a mother who was repeatedly institutionalized—Joe grew up in abject poverty, living in slums and projects when not on the road, crisscrossing the country in his father's desperate attempts to escape the consequences of his past.

To survive his abusive environment Joe found refuge in his beloved comics and his dreams, immersing himself in imaginary worlds populated by superheroes whose amazing powers allowed them to overcome any adversity. The deeper he read, the more he came to realize that he, too, had a superpower: the ability to tell stories and make everything come out the way he wanted it. But even as he found success, he could not escape a dark and shocking secret that hung over his family's past, a violent truth that he uncovered over the course of decades involving mass murder.

Straczynski's personal history has always been shrouded in mystery. Becoming Superman lays bare the facts of his life: a story of creation and darkness, hope and success, a larger-than-life villain and a little boy who became the hero of his own life. It is also a compelling behind-the-scenes look at some of the most successful TV series and movies recognized around the world.
---
What do you think about this review?
Comments
No comments posted.

Registered users may leave comments.
Log in or register now!