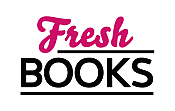 Sizzling August Reads
"Lily follows a man she hardly knows into the jungle..."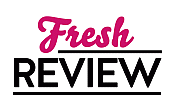 Reviewed by Magdalena Johansson
Posted July 18, 2019

Lily Bushwold never thought that one day she would follow a man she hardly knew into the jungle, to the village he was born. But love can change a lot in a person's life. Lily grew up in group homes and when she got a teaching job in Cochabamba, Bolivia, she took the chance for a change. The problem is that there was no teaching job and now she's stuck in Cochabamba showing off her thieving skills to some new girlfriends. But, when Omar enters her life is it like being hit by a train; she has met the man of her dreams. So, of course, Lily goes with him when he must return to his home village in the middle of the jungle after his brother's child has been killed by a jaguar. However, she soon learns that much in the jungle can kill...
As a book about life with a tribe in the middle of the Bolivian jungle, INTO THE JUNGLE is very good. As a thriller, I never really felt that this book was all that thrilling. There are bad men and dangerous animals, but I never found the book to be suspenseful in a heart-pounding way. However, I found the cultural differences Lily experiences as she tries to live among a tribe in the jungle, to be the most interesting part of the story. Erica Ferencik added some interesting action to the story near the end of the story, but as with the rest of the story, did it not raise my pulse. I did find the book to be very interesting, but not quite as thrilling as I was expecting.
SUMMARY
In this pulse-pounding thriller from the author of the "haunting, twisting thrill ride" (Megan Miranda, New York Times bestselling author) The River at Night, a young woman leaves behind everything she knows to take on the Bolivian jungle, but her excursion abroad quickly turns into a fight for her life.

Lily Bushwold thought she'd found the antidote to endless foster care and group homes: a teaching job in Cochabamba, Bolivia. As soon as she could steal enough cash for the plane, she was on it.

When the gig falls through and Lily stays in Bolivia, she finds bonding with other broke, rudderless girls at the local hostel isn't the life she wants either. Tired of hustling and already world-weary, crazy love finds her in the form she least expected: Omar, a savvy, handsome local man who'd abandoned his life as a hunter in Ayachero—a remote jungle village—to try his hand at city life.

When Omar learns that a jaguar has killed his four-year-old nephew in Ayachero, he gives Lily a choice: Stay alone in the unforgiving city, or travel to the last in a string of ever-more-isolated river towns in the jungles of Bolivia. Thirty-foot anaconda? Puppy-sized spiders? Vengeful shamans with unspeakable powers? Love-struck Lily is oblivious. She follows Omar to this ruthless new world of lawless poachers, bullheaded missionaries, and desperate indigenous tribes driven to the brink of extinction. To survive, Lily must navigate the jungle--its wonders as well as its terrors—using only her wits and resilience.

Primal, gripping, and terrifying, Into the Jungle features Erica Ferencik's signature "visceral, white-knuckle" (Entertainment Weekly) prose that will sink its fangs into you and not let go.
---
What do you think about this review?
Comments
No comments posted.

Registered users may leave comments.
Log in or register now!