"This Kansas Amish farm provides the best crop of summer"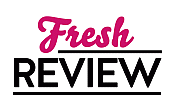 Reviewed by Clare O'Beara
Posted July 11, 2019

The Amish in Kansas, where author Patricia Davids grew up, are slightly different from their better-known cousins in other states. They use tractors for heavy farm work since the summers get too hot for horses to do it. However, Laura Beth Yoder is driving herself in her buggy one afternoon when the thunder crashes around her and the creek runs full of water. She hurries home ahead of the inevitable flood. Joshua King is on his first visit to the Kansas farmlands, and he doesn't know about the flood. His car goes into the water and he's in a bad way.
THE WISH refers to Laura Beth's longing for a family of her own. She's widowed and nearly thirty, and she has reluctantly decided to sell the small farm and move with her younger sister to a bigger Amish community. The only marriageable men around here are their first cousins. Joshua is rescued by Laura Beth, and the drama would have ended with him going his way, except for one thing; his four-month-old son, Caleb, who also had to be pulled from the car.
Caleb was living with his mother while Joshua served a few months of jail time for someone else's crime he stupidly aided. But Joshua's wife died of leukemia, and now the oil rigger is out looking for a basic job, burdened with a child he doesn't know but intends to leave with his in-laws. His wife used to live just down the road from Laura Beth but left the community as a teen. Even temporarily, Laura Beth is determined to care for that child.
I enjoyed seeing the goat milk and pumpkins farm, the old tractors and lively animals. Using tractors when required seems to indicate the best of both worlds. Joshua is good with engines… but he has a blot on his record which puts him outside the pale, as far as the law-abiding Amish are concerned. I found that really sad, but had to admit the same attitude could be found in any community. The many controversies and contradictions experienced by the characters kept me engaged and wondering. Even the local bishop, a stern figure, proves to have a store of wisdom, so everyone shows more than one side as the days pass. I recommend THE WISH to anyone who wants to know more about the Amish and their dealings, or who wants to read a thoughtful, highly enjoyable, quietly inspirational romance. Patricia Davids has given us the best crop of summer once more.
Learn more about The Wish
SUMMARY
A heartwarming Amish romance from USA Today bestselling author Patricia Davids.
Second chances come at the most unexpected times…
Widow Laura Beth Yoder longs for a family of her own. So much so that she's preparing to leave the sleepy Amish town she calls home to find love. But a terrible storm washes out the creek, forcing her to wade in and save the life of an Englisch man and his adorable infant son. As they recover at the farm, the baby brings sunshine and joy, while the handsome outsider is filled with shadows…and secrets.
Joshua King owes his life and his son's to Laura Beth. Still, lingering at her farm is out of the question. He must fulfill a promise he made to his estranged wife on her deathbed: to deliver their son to his Amish in-laws. With his dark past, Joshua has no other choice. But his plans never took this sweet and surprising Amish widow into account. She just might be his second chance at happiness…and love.
---
What do you think about this review?
Comments
1 comment posted.
Re: This Kansas Amish farm provides the best crop of summer

Love it
(Patty Wright 12:14pm July 15)
Registered users may leave comments.
Log in or register now!