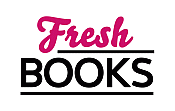 Hot Hot reads in August
Patricia Davids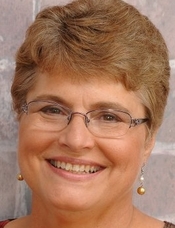 Blogging at Fresh Fiction
Patricia Davids | Exclusive Excerpt: SOMEONE TO TRUST
January 22, 2021
A white van with the hood up came into view along with a group of Amish women standing beside it. Gabe pulled the horse Read More...
Patricia Davids | 20 Questions: THE AMISH TEACHER'S DILEMMA
February 21, 2020
1--What's the name of your latest release? The Amish Teacher's Secret Read More...
USA Today best-selling author Patricia Davids was born and raised in Kansas. After forty years as an NICU nurse, Pat switched careers to become an inspirational writer. She enjoys spending time with her daughter and grandchildren, traveling and playing with her dogs, who think fetch should be a twenty-four hour a day game. When not on the road or throwing a ball, Pat is happily dreaming up new stories.
Log In to see more information about Patricia Davids
Log in or register now!
Series
Amish Bachelors | Lancaster Courtships | Christmas Twins | North Country Amish | The Matchmakers of Harts Haven
Books:
A Match Made at Christmas, October 2022
The Matchmakers of Harts Haven #2
Paperback / e-Book
Her Amish Legacy, July 2022
Mass Market Paperback / e-Book
Their Amish Agreement, May 2022
Mass Market Paperback / e-Book
Mistaken for His Amish Bride, April 2022
North Country Amish # 6
Mass Market Paperback / e-Book
The Inn at Harts Haven, January 2022
The Matchmakers of Harts Haven #1
Trade Size / e-Book
A Haven for Christmas and An Amish Holiday Courtship, November 2021
Mass Market Paperback / e-Book
An Amish Mother for His Twins, July 2021
North Country Amish #5
Paperback / e-Book
The Amish Teacher's Dilemma and Healing Their Amish Hearts, March 2021
Mass Market Paperback / e-Book
Someone To Trust, February 2021
North Country Amish #4
e-Book
Amish Christmas Twins and Her Amish Christmas Choice, November 2020
Mass Market Paperback / e-Book
The Promise, June 2020
The Amish of Cedar Grove #3
Mass Market Paperback / e-Book
The Amish Teacher's Dilemma, March 2020
North Country Amish #3
Paperback / e-Book
The Hope, November 2019
Amish of Cedar Grove #2
Mass Market Paperback / e-Book
The Amish Christmas Letters, October 2019
Mass Market Paperback / e-Book
Shelter from the Storm, August 2019
North Country Amish Series
Mass Market Paperback / e-Book
Return to Star Valley & A Matter of the Heart, August 2019
Mass Market Paperback / e-Book (reprint)
The Wish, May 2019
Amish of Cedar Grove
Mass Market Paperback / e-Book
An Amish Wife for Christmas, October 2018
North Country Amish #1
Paperback / e-Book
The Amish Christmas Letters, October 2018
Trade Size
Their Pretend Amish Courtship and An Amish Courtship, July 2018
Mass Market Paperback / e-Book
His Amish Teacher and Plain Target, March 2018
Mass Market Paperback / e-Book
A Beau for Katie and An Amish Harvest, January 2018
The Amish Matchmaker
Mass Market Paperback / e-Book
A Home for Hannah and An Amish Reunion, January 2018
Brides of Amish Country
Mass Market Paperback / e-Book
The Christmas Quilt and An Amish Match, November 2017
Mass Market Paperback / e-Book
Amish Christmas Twins, September 2017
Christmas Twins #1
Paperback / e-Book
The Doctor's Blessing And Hannah's Journey, July 2017
Mass Market Paperback
Their Pretend Amish Courtship, June 2017
The Amish Bachelors
Mass Market Paperback / e-Book
The Shepherd's Bride and Plain Danger, May 2017
Mass Market Paperback
His Amish Teacher, March 2017
The Amish Bachelors 3
Paperback / e-Book
Plain Admirer and Second Chance Proposal, January 2017
Mass Market Paperback / e-Book (reprint)
A Heartwarming Amish Sampler, November 2016
e-Book
Katie's Redemption and Plain Secrets, May 2016
Paperback
An Amish Noel, November 2015
Amish Bachelors #2
Paperback / e-Book
The Amish Midwife, November 2015
Lancaster Courtships #3
Paperback / e-Book
An Amish Harvest, June 2015
Amish Bachelors #1
Mass Market Paperback / e-Book
An Amish Family Christmas, November 2014
Paperback / e-Book
The Amish Nanny, September 2014
Brides of Amish County
Paperback / e-Book
The Shepherd's Bride, March 2014
Brides of Amish County
Paperback / e-Book
Plain Admirer, May 2013
Brides of Amish Country
Paperback / e-Book
Dark Crossings, July 2012
Paperback / e-Book
Balancing Act, September 2011
Mass Market Paperback / e-Book
A Family For Thanksgiving (Love Inspired), November 2009
Mass Market Paperback
Speed Trap, August 2009
Mass Market Paperback
A Military Match, November 2008
Mass Market Paperback
A Matter Of The Heart, October 2008
Homecoming Heroes
Mass Market Paperback
Military Daddy, April 2008
Mounted Color Guard Series #2
Paperback
The Color of Courage, August 2007
Paperback
Prodigal Daughter, November 2006
Miniseries: Davis Landing
Paperback
Love Thine Enemy, June 2006
Paperback
His Bundle of Love, January 2006
Steeple Hill Love Inspired
Paperback