"PI Roxane Weary must find a missing woman to clear her brother's name..."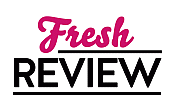 Reviewed by Magdalena Johansson
Posted July 11, 2019

PI Roxane Weary gets a call in the middle of the night from her brother Andrew. He's worried about a visitor that showed up in the evening at his place clearly upset. All she wanted was to use his phone and then she left. He then calls Roxane to help to find the young woman, whose name is Addison, whom he seems to know vaguely. Problems arise when Addison's father calls the police after getting a distress call from his daughter. The cops seem inclined to believe that the last person that saw Addison - Andrew - is the one behind her disappearing. Now, Roxane must find Addison and clear Andrew's name.
THE STORIES YOU TELL is the third book in the Roxane Weary series. This is the first book I have read by Kristen Lepionka and I have to admit that at first I had, if not problem, a slight feeling of disorientation while reading the book. In other words, a bit of a problem getting into the book - since it took some time to get a grip on the characters. I plowed on because it felt like an ok book. I don't really know when it happened, but suddenly I was really hooked. I felt that Roxane's investigations into both the theft of the leggings (yeah that's right leggings), and the missing Addison, had my full attention. I also enjoyed reading about Roxane's messy private life with her girlfriend. All in all, I finished this book thrilled over finding a new series I liked and I have now ordered the two previous books.
SUMMARY
The Stories You Tell is Shamus Award-winning and Anthony and Macavity award-nominated author Kristen Lepionka's heart-pounding third novel that will keep readers on the edge of their seats with her signature twists and mile-high stakes.
A late-night phone call is never good news, especially when you're Roxane Weary. This one is from her brother Andrew whose evening was interrupted by a visit from Addison, a hip young DJ he knows from the hotel bar where he works. She was drunk, bloody, and hysterical, but she wouldn't say what was wrong. After using his phone, she left as quickly as she appeared, and Andrew is worried. That's when he calls Roxane.
But another late-night call occurs as well: Addison's father calls the police after getting a panicked voicemail from his daughter. The only thing he could understand is the address she gave in the message—Andrew's. Before long, the police are asking Andrew all about why there's blood in his apartment and what he did to Addison. Meanwhile, another cop is found dead on the opposite side of town, leading to a swirl of questions surrounding a dance club whose staff—which includes Addison—has suddenly gone AWOL.
---
What do you think about this review?
Comments
No comments posted.

Registered users may leave comments.
Log in or register now!