"High adrenaline thriller that will keep you on the edge of your seat"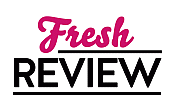 Reviewed by Debbie Wiley
Posted July 8, 2019

Private investigator, Kira Vance, only wanted to track down her boss and mentor, Ollie, who was at defense attorney Brock Logan's home. Not only was he behind on paying her, but she had news he wasn't going to like regarding the current case they are working. She's discovered a big issue with the defense attorney's legal case and wants to deliver the news in person. Unfortunately, someone else arrives at the home shortly after Kira and now Ollie is dead and someone appears to be gunning for Kira and anyone else involved in the defense's case. Can Wolfe Security keep Kira and the rest of the team safe?
HER DEADLY SECRETS is the second book in the Wolfe Security series and can easily be read as a standalone. We've been introduced to Wolfe Security prior to this book, but the main character development of Jeremy and Kira are in HER DEADLY SECRETS. However, I can't imagine not wanting to read any Laura Griffin book as they are all just that darned good!
Laura Griffin's heroines are always strong, and Kira is a perfect example. Witnessing the death of someone she admires and trusts is heart-wrenching, but she's determined to uncover who is behind the killing and why. She's willing to plunge headlong into danger but doesn't want others harmed on her behalf. I love her confidence in her skills as a private investigator as she's able to sift through documents and clues to tie together various pieces of the puzzle.
I've been waiting to read HER DEADLY SECRETS ever since I read the excerpt in the first book, DESPERATE GIRLS, and was left with the shooting that opens up the story. I was not disappointed! HER DEADLY SECRETS is a high adrenaline thriller where every corner and every face could turn deadly in a heartbeat. Laura Griffin is a master at crafting romantic suspense/thrillers that keep you on the edge of your seat till the very end. I can't wait to see where the next book takes us!
SUMMARY
A young private investigator finds out the price of keeping deadly secrets when a vicious killer sets his sights on her in this pulse-pounding thriller from the USA TODAY and New York Times bestselling author of the Tracers series.

Private investigator Kira Vance spends her days navigating the intricate labyrinth of Houston\'s legal world, and she knows all of its shadowy players and dark secrets.

On a seemingly normal day, she\'s delivering a report to her top client when suddenly everything goes sideways and the meeting ends in a bloodbath. Twenty-four hours later, the police have no suspects but one thing is clear: a killer has Kira in his sights.

Fiercely independent, Kira doesn\'t expect—or want—help from anyone, least of all an unscrupulous lawyer and his elite security team. Instead, she launches her own investigation, hoping to uncover the answers that have eluded the police. But as Kira\'s hunt for clues becomes more and more perilous, she realizes that she alone may hold the key to finding a vicious murderer. And she knows she must take help wherever she can find it if she wants to stay alive…

Written with Laura Griffin\'s signature \"gritty, imaginative, sexy\" (Cindy Gerard, New York Times bestselling author) style, Her Deadly Secrets is an electrifying and scintillating novel that packs a powerful punch.
---
What do you think about this review?
Comments
No comments posted.

Registered users may leave comments.
Log in or register now!