"Vanilla can be deadly..."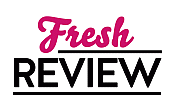 Reviewed by Debbie Wiley
Posted July 3, 2019

Mystery Cozy | Mystery Amateur Sleuth | Mystery Woman Sleuth
Who knew vanilla could be so deadly? China Bayles teaches a very popular educational class on this popular flavoring, including details on how the plant is grown and marketed, along with some history and mythology surrounding vanilla. Little did she ever expect her expertise to become necessary in a murder investigation! Meanwhile, China's friend and police chief, Sheila Dawson, is ready for her uncomfortable pregnancy to be done so she can return to regular police work rather than sitting behind a desk. Sheila jumps at the invitation to help investigate the apparent suicide of a local botany professor.
Susan Wittig Albert changes things up a bit with A PLAIN VANILLA MURDER, offering us two different viewpoints for the story line. We see the story unfolding from China's perspective as is typical, but we also get to see the investigation from Sheila's point of view. I liked this change as it definitely gave a broader and more realistic view of the investigation. However, what I liked even more so was getting to know Sheila better as a main character rather than just as a secondary character who is friends with China. I did miss seeing as much of Ruby, who tends to be China's sidekick, but Sheila is a lot of fun too.
A PLAIN VANILLA MURDER is the 27th installment in the phenomenal China Bayles series and can easily be read as a standalone story. However, I can't imagine reading just one book in the China Bayles series and not wanting more. Susan Wittig Albert's spectacular mystery series has it all- engaging and intelligent characters, a solid mystery, and the kind of setting that makes you want to climb inside the pages of her books, never mind the intriguing herbal facts provided in each book. If you love cozy mysteries, then don't hesitate to give A PLAIN VANILLA MURDER or any other China Bayles book a try!
SUMMARY
China and Ruby Wilcox are presenting their annual ''Not Just Plain Vanilla Workshop,'' always a huge hit with customers at Thyme & Seasons Herb Shop. But someone involved with the workshop is driven by a deadly motive, and China soon finds herself teaming up with the very pregnant Pecan Springs police chief Sheila Dawson to solve a vanilla-flavored murder.
Sheila, happy to get out from behind the chief's desk, is investigating the death of a botany professor, a prominent researcher specializing in vanilla orchids. China is trying to help a longtime friend: the dead professor's ex-wife and a prime suspect in his murder.
However, there's no shortage of other suspects: a betrayed lover, a disgruntled graduate student, jealous colleagues, and a gang of orchid smugglers. But the lethal roots of this mystery reach back into the dark tropical jungles of Mexico, where the vanilla vine was first cultivated. At stake: a lucrative plant patent, an orchid that is extinct in the wild, and the life of an innocent little girl.
A Plain Vanilla Murder is a flavorful blend of mystery and herb lore, present sins and past secrets, and characters who are as real as your next-door neighbors stirred together in an absorbing novel that only Susan Wittig Albert could create.
---
What do you think about this review?
Comments
No comments posted.

Registered users may leave comments.
Log in or register now!