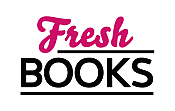 Kick off a new year with great reads!
Susan Wittig Albert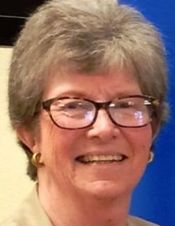 Blogging at Fresh Fiction
Susan Wittig Albert | 25 Years of China Bayles
April 3, 2017
This year marks the publication of the 25th China Bayles mystery, Read More...
Susan Wittig Albert | Bittersweet
April 6, 2015
Writing a long-running series is a long-running challenge—an interesting challenge. I'm sure that there are those of you who Read More...
Susan Wittig Albert | The Darling Dahlias and the Texas Star
September 15, 2014
In my historical mystery, THE DARLING DAHLIAS AND THE TEXAS STAR, the real star of Read More...
Susan Wittig Albert | Step Back in Time with the Darling Dahlias
September 8, 2014
I love historical mysteries! As I look back over my list of favorites, I see that most of them are historicals that take me to Read More...
Pseudonym for Robin Paige.

Susan Wittig Albert is the award-winning, NYT bestselling author of Loving Eleanor (2016), about the intimate friendship of Eleanor Roosevelt and Lorena Hickok; and A Wilder Rose (2014), about Rose Wilder Lane and the writing of the Little House books.
Her award-winning fiction also includes mysteries in the China Bayles series, the Darling Dahlias, the Cottage Tales of Beatrix Potter, and a series of Victorian-Edwardian mysteries she has written with her husband, Bill Albert, under the pseudonym of Robin Paige.
She has written two memoirs: An Extraordinary Year of Ordinary Days and Together, Alone: A Memoir of Marriage and Place, published by the University of Texas Press.
She is founder and current president (2015-2017) of the Story Circle Network and a member of the Texas Institute of Letters.
Log In to see more information about Susan Wittig Albert
Log in or register now!
Series
China Bayles | Darling Dahlias | Cottage Tales of Beatrix Potter
Books:
A Plain Vanilla Murder, June 2019
China Bayles Mystery #27
Hardcover / e-Book
Queen Anne's Lace, March 2019
China Bayles #26
Mass Market Paperback / e-Book (reprint)
The Darling Dahlias and the Poinsettia Puzzle, November 2018
Darling Dahlias #8
Hardcover / e-Book
Queen Anne's Lace, April 2018
China Bayles #26
Hardcover / e-Book
The Last Chance Olive Ranch, March 2018
Mass Market Paperback / e-Book
The Last Chance Olive Ranch, April 2017
China Bayles
Hardcover / e-Book
Blood Orange, April 2017
China Bayles #24
Mass Market Paperback / e-Book (reprint)
The General's Women, March 2017
Paperback / e-Book
Bittersweet, April 2016
China Bayles Mystery #23
Paperback / e-Book
Blood Orange, April 2016
China Bayles #24
Hardcover / e-Book
Loving Eleanor, February 2016
Paperback / e-Book
The Darling Dahlias and the Silver Dollar Bush, September 2015
Paperback / e-Book (reprint)
The Darling Dahlias And The Eleven O'clock Lady, September 2015
Darling Dahlias
Hardcover / e-Book
Bittersweet, April 2015
China Bayles #23
Hardcover / e-Book
Death Come Quickly, April 2015
China Bayles #22
Paperback / e-Book
The Darling Dahlias And The Texas Star, September 2014
Paperback
The Darling Dahlias and the Silver Dollar Bush, September 2014
Darling Dahlias #5
Hardcover / e-Book
Widow's Tears, April 2014
Paperback / e-Book
Death Come Quickly, April 2014
China Bayles
Hardcover / e-Book
A Wilder Rose, October 2013
Trade Size / e-Book
The Darling Dahlias And The Texas Star, September 2013
Darling Dahlias #4
Hardcover / e-Book
Widow's Tears, April 2013
Hardcover / e-Book
The Tale Of Castle Cottage, October 2012
Cottage Tales of Beatrix Potter #8
Paperback / e-Book (reprint)
The Darling Dahlias And The Confederate Rose, September 2012
Hardcover / e-Book
The Darling Dahlias And The Naked Ladies, July 2012
Darling Dahlias #2
Paperback / e-Book (reprint)
Mourning Gloria, April 2012
China Bayles #19
Mass Market Paperback / e-Book (reprint)
Cat's Claw, March 2012
Pecan Springs Mystery Series #1
Hardcover / e-Book
The Tale Of Castle Cottage, September 2011
Beatrix Potter #8
Hardcover / e-Book
The Darling Dahlias And The Naked Ladies, July 2011
Hardcover / e-Book
Holly Blues, April 2011
Paperback
Mourning Gloria, April 2011
Hardcover / e-Book
The Tale of Oat Cake Crag, September 2010
Cottage Tales of Beatrix Potter #7
Hardcover / e-Book
The Darling Dahlias And The Cucumber Tree, July 2010
Hardcover
Holly Blues, April 2010
China Bayles
Hardcover
Wormwood, April 2010
China Bayles Mystery
Paperback (reprint)
The Tale Of Applebeck Orchard, September 2009
Cottage Tales Of Beatrix Potter #6
Hardcover
Wormwood, April 2009
China Bayles Mystery
Hardcover
The Tale of Briar Bank, October 2008
The Cottage Tales of Beatrix Potter
Hardcover
Nightshade, April 2008
China Bayles #16
Hardcover
The Tale of Hawthorn House: The Cottage Tales of Beatrix Potter, September 2007
Hardcover
Spanish Dagger, April 2007
China Bayles Mystery
Hardcover
Bleeding Hearts, April 2007
China Bayles Mystery
Paperback (reprint)
The Tale of Cockoo Brow Wood, February 2007
Paperback (reprint)
Tale of Cuckoo Brow Wood, June 2006
Cottage Tales of Beatrix Potter Series, #3
Hardcover
Dead Man's Bones, April 2005
China Bayles Mystery
Hardcover
A Dilly Of A Death, October 2004
A China Bayles Mystery
Hardcover
Indigo Dying, January 2004
A China Bayles Mystery
Paperback (reprint)
An Unthymely Death, June 2003
A China Bayles Mystery
Trade Size (reprint)
Bloodroot, June 2003
A China Bayles Mystery
Paperback (reprint)
Mistletoe Man, October 2001
A China Bayles Mystery
Paperback (reprint)
Lavender Lies, October 2000
A China Bayles Mystery
Paperback (reprint)
Chile Death, October 1999
A China Bayles Mystery
Paperback (reprint)
Love Lies Bleeding, November 1998
A China Bayles Mystery
Paperback (reprint)
Rueful Death, August 1997
A China Bayles Mystery
Paperback
Rosemary Remembered, August 1996
A China Bayles Mystery
Paperback (reprint)
Hangman's Root, August 1995
A China Bayles Mystery
Paperback (reprint)
Witches? Bane, September 1994
China Bayles #2
Paperback (reprint)
Thyme Of Death, March 1994
China Bayles #1
Paperback (reprint)

Videos
Click Title to Play
Seduce Me at Sunrise