"Her world is forever changed but good comes with the bad!"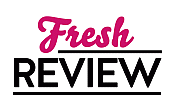 Reviewed by Annetta Sweetko
Posted June 29, 2019

A woman comes to in a prison pod and has no idea who she is or how she got there. With the limited help of the prisoner she is chained to she learns more about the world around her. It is not how her faulty memory remembers it. So much has changed but knowing the enemy now controls her world makes her want to BURN everyone in sight. Especially when she realizes that the drakkons are being controlled by the Mareritt (the enemy), but these are not the animals she knew and loved. What happened to her, and how did she get to this time and place?
Kaiden Silva is a warrior who has no reason to trust the woman he is chained to but escaping their enemy is very much in his plans. They are working on a weapon, and that weapon is supposed to be strong enough to wipe out the remaining residents of his world. What Kaiden could never imagine is that his forced companion will remember who she is and where she came from and possibly be the answer to several prayers ... or the final bomb in the enemies arsenal.
BURN is totally mind-blowing. The idea of drakkon warriors might not be a new concept, but there is a twist in this offering by author Keri Arthur. I cannot get into too much of Nara's history as that will give up too much of a plot, but suffice to say she has landed where she needs to be to avenge so many wrongs. Kaiden is tough, reluctant to trust but that trust comes as he learns more about the woman that she is, was and will be. When she almost dies at one point he and one of the small drakkons that remain in the world, stand by her side and give her reason to keep going.
All of the characters in this book seem real, their conversations practical and the action is nonstop as Kaiden and Nara run for their lives as they try to figure out what is going on and then, how to stop the enemy from destroying everything and everyone they know and love. The communication Nara has with the drakkons they do manage to rescue gave me a number of smiling moments, if not laugh out loud ones, especially with Oma and her very practical plans for the enemy.
Writing books that stay with you, fascinate and make you want more seem to be Ms. Arthur's forte, as BURN is just that kind of read. If you want a dystopic world, a sexy hero, kick-butt heroine, drakkons, mages, magic and a nice touch of romance then BURN will have to be the next book you get your hands on.
Learn more about Burn
SUMMARY
Will a woman with no memory be the salvation of her people… or the means of their final destruction?
Nara Velez wakes in a prison pod with no idea how she got there. She quickly learns that things have drastically changed during the time she can't remember—and not just with her situation. The Mareritt—an ancient enemy—now control most of Arleeon and treat her people little better than slaves.
Worse still, the Mareritt also control the drakkons.
Nara has no choice but to work with Kaiden Silva, the warrior she's been chained to and a man who distrusts her deeply. But escaping the Mareritt is only the first of their problems; they soon discover their enemy is working on a brand-new weapon—one with the power to wipe out the last remaining free city in Arleeon, just as they'd wiped out the drakkon warriors of yesteryear.
If Nara is to have any hope of freeing Arleeon, she must first regain her memories and determine why they were restricted.
But in doing so, she might just unleash hell on the very people she is trying to save.
Because there is magic in her mind… and its source is Mareritt.
---
What do you think about this review?
Comments
No comments posted.

Registered users may leave comments.
Log in or register now!