"An amazing return to Willow Bend Wolves"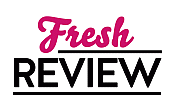 Reviewed by Annetta Sweetko
Posted June 29, 2019

Luciana Esposito Barrows didn't think it was right for lone wolves to be alone. Wolves need each other, a place to belong. So she and her husband, Rayne, gathered up their own pack and settled in Seven Hills. The other packs weren't happy, but they monitored them and kept them contained. Until the day she turned them into OUTLAW WOLVES by letting the Russians free access through their lands.
Rayne Barrows had been a faithful Hound for the Delta Crescent pack, but when the battles for Alpha began, he moved on. He traveled the world and in Italy found a woman he could love. Not sure about her dream, he followed her until he feared her life was in jeopardy when he had no choice. He challenged her and won the pack, but did he lose his mate in the process of saving her?
OUTLAW WOLVES is Heather Long at her best. Who else could take and not to-fond-of heroine and turn her into someone readers will root for? Fans of Ms. Long's Wolves of Willow Bend> series know all about Luciana and her pack of OUTLAW WOLVES, we now get to know more about the woman and her dreams and desires. There is a bit of miscommunication going on between Rayne and her that needed to be cleared up and a danger from her homeland that he needed to take care of before they could once again unite at they were meant to be.
OUTLAW WOLVES is a fascinating read because as I stated, Luciana was not a very sympathetic character. So despite the fact that she freely broke the laws and endangered her pack members by not recognizing who and what they were, Ms. Long gave her a story that has readers second-guessing our original thoughts. We also get to meet up with several past characters that were much loved and feared in the series if you want to know who you need to read OUTLAW WOLVES.
SUMMARY
She doesn't seem to be anyone's favorite wolf...
Luciana Esposito Barrows never imagined her dream of uniting the Lone Wolves and giving them a home could go so terribly awry. First, her brother rejected her, repudiating her from Seven Hills and leaving her without a powerful ally. Then the U.S. packs put her on notice, monitoring their movements, keeping them contained…then the Russians came. The last person in the world she expected to turn on her, was her own mate.
She was everything to him...
Rayne Barrows never thought of himself as much of a romantic. In his heart, he was a soldier and had always risen to the task where he was needed. Born in the heart of the Delta Crescent pack, he'd grown up alongside a future Alpha and willingly served her father as a faithful Hound. When the battles for ascension began, he couldn't face those he loved in combat. He chose a solitary path instead. Journeying around the world, he found himself in Italy…and discovered a wolf he could love. Luciana Esposito captured his heart and he followed her—even when he didn't believe in her cause. Now with a pack in tatters around them and their enemies closing in, Rayne faces his most brutal challenge.
To save the woman he loves and the pack they formed, he challenged her and took her position as alpha. Can their mate bond survive such a betrayal?
---
What do you think about this review?
Comments
No comments posted.

Registered users may leave comments.
Log in or register now!