"Can he protect her and convince her to give him a chance?"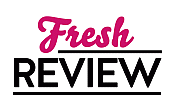 Reviewed by Helen Williams
Posted June 20, 2019

Romance Suspense | Romance Military
DEFENDING HARLOW is the fourth book in the Mountain Mercenaries series. The Mountain Mercenaries Team consists of six former SEALS with some unique names - Ball, Gray, Meat, Arrow, Black, and Ro - who left their former careers after being disheartened for various reasons. Their handler, Rex, brought this team together in order to come to the aid of women and children whose lives are threatened and in jeopardy. Rex is a mystery to his team. They have never seen him but can count on him to get any information or resources they need. He has a powerful reach and seems to be able to get what he needs when he needs it.
In the first three books in this series, Susan Stoker showed how strong the women were after all the horrendous physical things they suffered through. This fourth story has a different take because the woman in this story went through emotional abuse versus physical. She gives you some insight into what life is like for the women living in shelters, especially the children and the effect it has on them. This story just like the others shows just how the Mountain Mercenaries operate when someone they care about is threatened.
Lowell "Black" Lockard has watched three of his teammates find the women of their dreams. That's great for them but Black feels he doing just fine the way he is. But when he gets a call from Harlow Reese he starts thinking differently. Harlow is a chef at a local women's shelter. She loves her job there after moving away from a high-paying chef position and several bad dating situations. Because of these terrible dates, Harlow vows that she is done with dating. When she shares her views with Lowell, he comes up with ways to change her mind. Spending time together will cause Lowell to rethink the possibility of a lasting relationship and Harlow sees what an ideal date looks like and where it can lead.
But when Harlow and the women and children are harassed and threatened, the team do what they do best. Susan Stoker really knows how to weave a tale and sets you up for anticipating the next one.
SUMMARY
Danger rises and love is threatened in New York Times bestselling author Susan Stoker's fourth book of the Mountain Mercenaries series.
Lowell "Black" Lockard, former Navy SEAL, has watched his fellow Mountain Mercenaries settle down with the women of their dreams, but he's convinced he doesn't need love. Then he gets a call from Harlow Reese—a chef at a local women's shelter—and begins to reconsider his decision.
After being continually harassed by a local band of punks, Harlow asks Lowell to give the women of the shelter lessons in self-defense. She doesn't expect him to take such a special interest in her safety, but he insists on escorting her to and from work, never taking no for an answer. Not that Harlow minds the personal touch…especially when it's coming from her former teenage crush.
Despite her long history of bad dating luck, seeing Black again makes Harlow rethink her self-imposed celibacy. Easy on the eyes and hard to forget, the man has morphed into an alpha stud. And Harlow may be exactly the type of woman Black is looking for. Making her feel safe isn't only a duty; it's a pleasure. But the threats are escalating. The motives are a mystery. And as the danger burns almost as hot as their passion, there's much more at risk than their hearts.
---
What do you think about this review?
Comments
No comments posted.

Registered users may leave comments.
Log in or register now!