"Texas Ranger, girl in trouble, the perfect match..."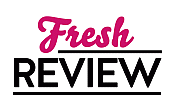 Reviewed by Annetta Sweetko
Posted June 20, 2019

Romance Contemporary | Romance Western
Clancey Lang knows how to survive, but what she isn't sure about is what to do about her obnoxious, know-it-all boss, Texas Ranger Colter Banks. She fled an abusive home, has no idea what happened to her beloved grandfather, but she is safe and her younger brother Tad's life is so much better. She knows a day is coming that will have all her fears UNLEASHED, but can she trust Colter to protect her?
Colter Banks has his heart set on a woman from his past. His best friend's girl, who, when the friend died in a tragic shooting, turned her life to doing mission work. Is this her penance or grief? He has to admit that there is something about Clancey and her little brother that draws him in and when his investigation brings her past into light, he will do whatever he must to protect her. As they work together to unravel the mystery of her grandfather's disappearance and stop any danger to her and her brother, can they draw closer or will both of their pasts stop them?
UNLEASHED is author Diana Palmer's return to her fabulous Long, Tall Texan world. Ms. Palmer has a way with her cowboys, storytelling, and descriptions that have you feeling as if you are right there in the middle of the action. Sometimes Colter didn't seem to be completely on top of his game when it came to Clancey's part in the case he was working on, as well as how she would react to him being a Ranger.... You will have to read UNLEASHED to find out what happened in their past and why she isn't for him.
Ms. Palmer's series may follow a similar formula (innocent girl has troubles, hero solves those troubles while fighting his own demons), but they always seem to hit the right notes for a pleasant, escapist read. The characters are varied and sometimes hilariously funny, especially when the tough guy gets caught in not being so tough. If you love to meet up with some of the past characters in the author's books, we do that in UNLEASHED. I'll let you find out who they are when you read it!
If you are looking for a not-exactly-perfect hero, a spunky heroine who can hold her own but knows when to seek help, laughter, love, sweetness, delight in life, danger, intrigue, and action, then get your hands on UNLEASHED. You will not be disappointed.
SUMMARY
She vowed to never trust another man…until she met him.
A passionate new Long, Tall Texans romance from New York Times bestselling author Diana Palmer
Clancey Lang knows how to run. She's been doing it since the day she fled her abusive home to save her and her younger brother's lives. That was the same day she decided to never let herself depend on anyone else. Especially men. Though she's tempted—mighty tempted—to put her faith in her boss, ruggedly handsome Texas Ranger Colter Banks. If only he would look her way…
For far too long, Colter has been distracting himself with women he knows will never fully satisfy him. But there's something about his pretty assistant, Clancey, that he simply can't resist. Something slowly but surely drawing every ounce of his attention. But is he falling for a woman who'll never let herself be caught?
---
What do you think about this review?
Comments
No comments posted.

Registered users may leave comments.
Log in or register now!