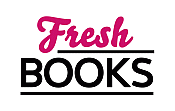 December's Must-Reads: Top Books to Close Out the Year with a Bang
Diana Palmer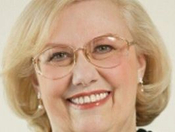 The prolific author of more than one hundred books, Diana Palmer got her start as a newspaper reporter. A New York Times bestselling author and voted one of the top ten romance writers in America, she has a gift for telling the most sensual tales with charm and humor. Diana lives with her family in Cornelia, Georgia.
Log In to see more information about Diana Palmer
Log in or register now!
Series
Montana Mavericks | Wyoming Men | Long, Tall Texans | Morcai Battalion
Books:
The Cowboy Code, January 2024
Mass Market Paperback / e-Book (reprint)
Wyoming Proud, November 2023
Wyoming Men #12
Mass Market Paperback / e-Book
After Midnight, October 2023
e-Book (reprint)
Renegade, September 2023
Long, Tall Texans #27
Mass Market Paperback / e-Book
Texas Tough, August 2023
Mass Market Paperback / e-Book
Texas Tycoon & Hidden Pleasures, July 2023
Mass Market Paperback / e-Book
He's My Cowboy, July 2023
Paperback / e-Book
The Loner, May 2023
Long, Tall Texans #54
Hardcover / e-Book
Wrangling the Rancher, April 2023
Mass Market Paperback / e-Book (reprint)
Untamed, February 2023
Mass Market Paperback / e-Book
Colorado Country, December 2022
Trade Paperback / e-Book
Wyoming Homecoming, November 2022
Wyoming Men #11
Mass Market Paperback / e-Book
Christmas Eve Cowboy, October 2022
Mass Market Paperback
Kiss Me, Cowboy, April 2022
Mass Market Paperback / e-Book
A Man for All Seasons, March 2022
Long, Tall Texans
Hardcover / e-Book
Lone Star Winter, March 2022
Long, Tall Texans #28
Hardcover / e-Book
Merciless, September 2021
Long, Tall Texans
e-Book
Diana Palmer 2in1 Anthology, August 2021
Mass Market Paperback
Dangerous, August 2021
Long, Tall Texans
e-Book
Cowboy True, June 2021
Mass Market Paperback
Notorious, June 2021
Long, Tall Texans #51
Hardcover / e-Book
Notorious, June 2021
Long, Tall Texans Book 53
Hardcover / e-Book
A Rancher's Kiss, May 2021
Mass Market Paperback
Lone Wolf, May 2021
Mass Market Paperback / e-Book
A Love Like This, April 2021
Mass Market Paperback / e-Book (reprint)
Wyoming True, November 2020
Wyoming Men #10
Mass Market Paperback / e-Book
Christmas Kisses with My Cowboy, October 2020
Mass Market Paperback / e-Book
Texas Proud, October 2020
Mass Market Paperback / e-Book
Sutton's Way & The Rancher's Baby, September 2020
e-Book
Wyoming Heart, October 2019
Wyoming Men #9
Mass Market Paperback / e-Book
For Now and Forever, August 2019
Mass Market Paperback
Unleashed, July 2019
Long, Tall Texans #47
Hardcover / e-Book
Unbridled, June 2019
Long, Tall Texans #46
Mass Market Paperback / e-Book (reprint)
Marrying My Cowboy, April 2019
Mass Market Paperback / e-Book
Any Man of Mine, February 2019
Mass Market Paperback / e-Book (reprint)
Amelia, December 2018
e-Book (reprint)
Wyoming Legend, November 2018
Wyoming Men
Mass Market Paperback / e-Book
Escapade, September 2018
Mass Market Paperback / e-Book
Unbridled, July 2018
Long, Tall Texans #46
Hardcover / e-Book
Undaunted, June 2018
Long, Tall Texans
Mass Market Paperback / e-Book
The Pursuit, April 2018
Morcai Battalion #5
Mass Market Paperback / e-Book
All That Glitters, February 2018
Mass Market Paperback / e-Book
Wyoming Winter, November 2017
Wyoming Men #7
Mass Market Paperback / e-Book
Christmas with My Cowboy, October 2017
Mass Market Paperback / e-Book
Tangled Destinies, September 2017
Mass Market Paperback / e-Book
Undaunted, July 2017
Long, Tall Texans
Hardcover / e-Book
Defender, June 2017
Long, Tall Texans
Mass Market Paperback / e-Book
The Rescue, April 2017
The Morcai Battalion #4
Mass Market Paperback / e-Book
Wyoming Brave, January 2017
Wyoming Men #6
Mass Market Paperback / e-Book
Fire Brand, September 2016
Hardcover / e-Book
Defender, July 2016
Her Long Tall Texan #1
Hardcover / e-Book
Untamed, June 2016
Mass Market Paperback
Ranchers and Cowboys Collection, February 2016
e-Book
Invictus, December 2015
Morcai Battalion #3
Paperback / e-Book (reprint)
Wyoming Rugged, December 2015
Wyoming Men #5
Paperback / e-Book
Untamed, July 2015
Hardcover / e-Book
Long, Tall Texans Volume 3: Ethan & Connal, December 2014
Paperback / e-Book (reprint)
The Recruit, December 2014
Morcai Battalion #2
Paperback / e-Book (reprint)
Wyoming Strong, November 2014
Wyoming Men #4
Paperback / e-Book
A Husband for Christmas, October 2014
Hardcover / e-Book (reprint)
Invincible, August 2014
Hardcover / e-Book
Lawless, April 2014
Paperback / e-Book (reprint)
Wyoming Bold, October 2013
Wyoming Men #3
Mass Market Paperback / e-Book
White Christmas, September 2013
Hardcover
The Morcai Battalion, July 2013
Morcai Battalion #1
e-Book
The Rancher, November 2012
Paperback / e-Book
Wyoming Fierce, November 2012
Wyoming Men #2
Paperback / e-Book
Silver Bells, October 2012
Hardcover
Courageous, July 2012
Hardcover / e-Book
Wyoming Tough, November 2011
Wyoming Men #1
Paperback / e-Book
Trilby, September 2011
Paperback
Montana Mavericks Weddings, September 2011
Paperback / e-Book
Nelson's Brand, August 2011
Paperback (reprint)
Nora, July 2011
Paperback
Merciless, July 2011
Hardcover
Dangerous, June 2011
Paperback
Regan's Pride, May 2011
Paperback
Emmett, May 2011
Long, Tall Texans #9
Paperback
Donavan, May 2011
Long, Tall Texans #8
Paperback
Lacy, May 2011
Paperback
Cattleman's Pride, May 2011
Paperback
Circle Of Gold, May 2011
Paperback
The Burke Man, May 2011
Paperback
Evan, April 2011
Long, Tall Texans
Paperback (reprint)
Harden, April 2011
Long, Tall Texans #7
Paperback (reprint)
Connal, April 2011
Long, Tall Texans #6
Paperback (reprint)
Ethan, April 2011
Long, Tall Texans
Paperback (reprint)
Tyler, April 2011
Long, Tall Texans #3
Paperback (reprint)
Calhoun, April 2011
Long, Tall Texans #1
Paperback (reprint)
Callaghan's Bride, April 2011
Long, Tall Texans
Paperback (reprint)
Renegade, February 2011
Paperback
Will Of Steel & Reluctant Father, December 2010
Paperback
Heartless, June 2010
Paperback
Dangerous, June 2010
Long, Tall Texans
Hardcover
More Than Words, March 2010
Mass Market Paperback (reprint)
The Best Is Yet To Come/Maternity Bride, March 2010
Bestselling Author Collection
Mass Market Paperback (reprint)
Desperado, February 2010
Paperback
Rogue Stallion, January 2010
Montana Mavericks #1
Mass Market Paperback (reprint)
Rogue Stallion, January 2010
Mass Market Paperback
The Winter Man, October 2009
Hardcover (reprint)
The Cowboy And The Lady (Famous Firsts), September 2009
Mass Market Paperback
Fearless, May 2009
Mass Market Paperback (reprint)
Diamond In The Rough, April 2009
Mass Market Paperback (reprint)
Her Kind Of Hero: The Last Mercenary\matt Caldwell: Texas Tycoon, February 2009
Paperback
Nora, December 2008
Paperback
Big Sky Winter, October 2008
Hardcover
Heart Of Stone, September 2008
Long, Tall Texans
Mass Market Paperback
Fearless, June 2008
Hardcover
Lawman, May 2008
Paperback
Heartbreaker, May 2008
Paperback (reprint)
Carrera's Bride, May 2008
Paperback (reprint)
Boss Man, May 2008
Paperback (reprint)
Blind Promises, April 2008
Paperback
Iron Cowboy, March 2008
Long, Tall Texans
Paperback
The Morcai Battalion, December 2007
Hardcover
Long, Tall Texan Legacy, November 2007
Hardcover
Winter Roses, November 2007
Paperback
Winter Roses, November 2007
Long, Tall Texans
Paperback (reprint)
Trilby, October 2007
Paperback (reprint)
Lawman, June 2007
Hardcover
Outsider, May 2007
Paperback (reprint)
Hard To Handle, March 2007
Trade Size
Lacy, December 2006
Trade Size
Heart of Winter, November 2006
Trade Size
Heartbreaker, September 2006
Paperback
Outsider, July 2006
Hardcover
Before Sunrise, July 2006
Paperback
A Matter Of Trust, January 2006
Paperback (reprint)
Bound by Honor, January 2006
Mercenary's Woman and the Winter Soldier
Paperback (reprint)
Second Chances, January 2006
Enamored\Mystery Man
Paperback (reprint)
Heart Of A Stranger, January 2006
Soldier of Fortune\The Tender Stranger
Paperback (reprint)
Night Fever, December 2005
Hardcover (reprint)
Before Sunrise, June 2005
This is a sequel to AFTER MIDNIGHT
Hardcover
Renegade, August 2004
Hardcover
Lawless, June 2004
Paperback (reprint)
Lone Star Christmas ... And Other Gifts, October 1999
Paperback