"Get swept away by the romance of Scotland, friendships, and the royal family drama!"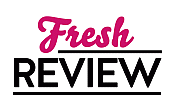 Reviewed by Jennifer Rummel
Posted June 6, 2019

Millie's been so obsessed with Scotland for the last year that she applied to a boarding school. She's dumbfounded when she gets in. Millie doesn't think she'll go until she spots her girlfriend kissing someone else. Devastated, she's suddenly happy to be joining Gregorstoun and its historical first class for females.
When she arrives, Scotland is beautiful and everything she imagined it would be -- until she meets her roommate. From the very beginning, they get off to a rocky start. Millie's dumbfounded to discover her new roommate is a princess of Scotland.
No wonder Flora expects the world to revolve around her. As the pair are thrown together in school traditions, they learn about each other. Annoyance turns into understanding which turns into sympathy. Before long, they're fast friends -- and maybe even something a little more.
While HER ROYAL HIGHNESS is the companion book to ROYALS, it's not necessary to read the previous book first. However, doing so will enrich the story as favorite characters appear throughout.
Rachel Hawkins nails the hate to love trope in this feminist high school romance. Readers will be swept away by the romance of Scotland, the friendships, and the royal family drama.
SUMMARY
Regal romance abounds in this flirty, laugh-out-loud companion novel to Prince Charming, by New York Times bestselling author Rachel Hawkins.
Millie Quint is devastated when she discovers that her sort-of-best friend/sort-of-girlfriend has been kissing someone else. Heartbroken and ready for a change of pace, Millie decides to apply for scholarships to boarding schools . . . the farther from Houston the better.
Soon, Millie is accepted into one of the world's most exclusive schools, located in the rolling highlands of Scotland. Here, the country is dreamy and green; the school is covered in ivy, and the students think her American-ness is adorable.
The only problem: Mille's roommate Flora is a total princess.
She's also an actual princess. Of Scotland.
At first, the girls can't stand each other, but before Millie knows it, she has another sort-of-best-friend/sort-of-girlfriend. Princess Flora could be a new chapter in her love life, but Millie knows the chances of happily-ever-afters are slim . . . after all, real life isn't a fairy tale . . . or is it?
New York Times bestselling author Rachel Hawkins brings the feels and the laughs to her latest romance.
---
What do you think about this review?
Comments
No comments posted.

Registered users may leave comments.
Log in or register now!