"Crazy good and a perfect choice for a fun beach read!"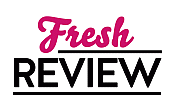 Reviewed by Miranda Owen
Posted June 3, 2019

Romance Music | Romance Contemporary | New Adult
PIRACY is the sixth book in L.P. Maxa's RiffRaff Records series, and possibly also my favorite book in the series as well. True to the "New Adult" sub-genre of romance, just about every book in this RiffRaff Records series has some degree of angst. PIRACY is kind of the exception -- possibly simply due to the upbeat personality and natural confidence of the young hero of this story. PIRACY opens with Jett Matthews' first-person point of view. Jett is a young guy who has grown up privileged but also worked hard with his BFF Marley Connor to build a lucrative business empire (even though his parents, with whom he lives, are unaware of all aspects of his world), and generally loves his life. Sort of as a novelty, Jett starts attending college and tries blending into the sea of college freshmen. Devin King knocks Jett for a loop with her cute nerdy ways and the way she is unimpressed by his trademark charm and her inability to initially recognize, and be wowed by, his status as a child of rock royalty. This book is crazy good and a perfect choice for a fun beach read.
Generally, I'm a sucker for your typical "Clark Kent" nice guy hero, but I must admit that stories with rake heroes -- whether historical or contemporary -- are usually entertaining. Jet Matthews is amusing, and charming, but it's fun to watch his BFF and the girl he's smitten with keep him humble. PIRACY avoids one of the things I dislike about stories with a rake hero who chases after a "good girl" heroine. Jett goes after Devin because he finds her attractive and is charmed by her quirkiness and the way she isn't impressed by his wealth or celebrity status. He doesn't pursue her for any reason other than he genuinely likes her and wants to get to know her better. Le sigh. The verbal exchanges between Jett and Devin are snappy and adorable, and they take on an erotic edge as they become better acquainted and their feelings for each other deepen. I love relationship-centered rather than conflict-driven stories like this. The focus in this book remains on this couple and how knowing each other brings out the best in them. At one-point Jett says to Marley that he is exactly as she supposed him to be, but he's trying to be a better and more well-rounded person. I, and Marley, find Jett's honesty and momentary self-awareness refreshing and irresistible.
PIRACY is an instant favorite for me, and I heartily recommend it to other readers who want a sexy and sweet story that will make them laugh. Jett is a hero who you cheer on as well as laugh when he screws up. Friendship is just as important in this story as the romance. I look forward to reading L.P. Maxa's next book.
Learn more about Piracy
SUMMARY
STEALING...
Saying Jett Matthews has it easy is an understatement. He loves being the youngest son of a rockstar. A day doesn't go by that Jett isn't working his Devil's Spawn status to the max. But Jett is more than he appears to be. He's co-owner of a huge company that grows and sells marijuana. It's all legit...well, it is now, but there's a hitch: he and his Spawn partner, Marley Connor, have been building the business right under their parents' noses, and they are none the wiser. When Jett and Marley have to come out from behind the shadows, it's Devin King who helps make the impossible happen, and that seals the deal on Jett's heart forever.
THE RICHEST TREASURE
Devin King is serious about her college education. She's at UT Austin on an academic scholarship, and she means to turn this opportunity into a serious career. When sexy, trash-talking, full of swagger, too gorgeous for his own good, Jett Matthews sits down next to her in Civics, her world turns on its side, and she can't say she minds all that much. Sure, she made him work for it, but everything worth having requires a little effort, especially for Jett. But the prize is so much sweeter after a little sweat equity, and Devin means to have it all, and for it to last a lifetime.
Excerpt
Across the small crowded space was the help yourself bar. I beelined it over there, taking the sugar dispenser and pouring what was left in it in my cup. I turned, holding the glass canister in the air, about to signal that adorable barista and let her know they were out of the good stuff.

"Did you really use all the sugar? That was like half a cup."

I glanced down and to my right, a smile automatically forming on my face. Large blue eyes behind tortoiseshell glasses, framed with long lashes, blinked back at me. The chick tapping her foot in annoyance wasn't wearing any makeup, but damn she was pretty.

"If you want, I can dip my finger in your coffee. I'm way sweeter than this—"

"Seriously?" She cut me off, reaching around me for the less tasty packets of raw sugar and accidentally knocking over the small container of wooden stir sticks. "It's too early for lame pickup lines." She righted her mess and then ripped open five little brown packets, dumping them into her drink.

I took another sip of my now perfectly sweetened coffee, admiring the way the sunlight streaming in through the windows made her strawberry blonde hair shine. "It's never too early for flirting. And as far as pickup lines go, that was a good one."

She snapped her lid back on her cup, and then turned to the door. Her backpack hit the container of wooden sticks, causing it to spill all over again. I bit my lip to keep from laughing as she picked them up a second time.

"I'm Jett, what's your—"

"Nice to meet you, Jett." The blue-eyed clumsy beauty didn't even bother to glance my way before she purposefully walked out the double glass doors.

I watched her stride away, her creamy legs on display and her long hair swishing behind her. That chick had straight up turned me down.
---
What do you think about this review?
Comments
1 comment posted.
Re: Crazy good and a perfect choice for a fun beach read!

Great review and introduction to this series for me. I love
R&R series and hadn't heard of this one. Thanks!
(Kathleen Bylsma 12:40pm June 5)
Registered users may leave comments.
Log in or register now!