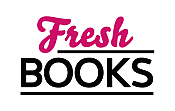 Finish off the year with great December reads
"Can she save both her friend and the world?"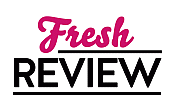 Reviewed by Magdalena Johansson
Posted May 28, 2019

In STORM OF THE LOCUSTS, the sequel to TRAIL OF LIGHTNING, Maggie Hoskie must not only save her friend Kai, but she must also stop a mysterious cult from flooding the world. Maggie sets out together with allies to find out the truth about the White Locusts and find Kai. The question is, does Kai really want to be saved?
After the fabulous first book in the Sixth World series, I was thrilled to get the chance to read STORM OF THE LOCUSTS. I love this dystopian series set in a world that has flooded. Inside the Walls of Dinétah the people are safe. However, what would happen if Dinétah flooded? The storyline in this book is perhaps not as thrilling as in TRAIL OF LIGHTNING. But, then again Maggie was set up against a God in the first book, and not any random God. This was one that she had trusted since she was young. The hunt for Kai and the White Locusts just didn't have the same thrilling feeling.
Don't take me wrong, STORM OF THE LOCUSTS is a good book and I can't wait to read the next book after this brilliant ending. What I really liked about this story was the teaming of Maggie, Rissa, and young Ben. Talk about girl power. I especially liked young Ben who is quickly becoming like a little sister to Maggie, whether Maggie likes it or not. Sixth World is a great series and I recommend reading the first book before tackling this one.
SUMMARY
Kai and Caleb Goodacre have been kidnapped just as rumors of a cult sweeping across the reservation leads Maggie and Hastiin to investigate an outpost, and what they find there will challenge everything they've come to know in this action-packed sequel to Trail of Lightning.
It's been four weeks since the bloody showdown at Black Mesa, and Maggie Hoskie, Diné monster hunter, is trying to make the best of things. Only her latest bounty hunt has gone sideways, she's lost her only friend, Kai Arviso, and she's somehow found herself responsible for a girl with a strange clan power.
Then the Goodacre twins show up at Maggie's door with the news that Kai and the youngest Goodacre, Caleb, have fallen in with a mysterious cult, led by a figure out of Navajo legend called the White Locust. The Goodacres are convinced that Kai's a true believer, but Maggie suspects there's more to Kai's new faith than meets the eye. She vows to track down the White Locust, then rescue Kai and make things right between them.
Her search leads her beyond the Walls of Dinétah and straight into the horrors of the Big Water world outside. With the aid of a motley collection of allies, Maggie must battle body harvesters, newborn casino gods and, ultimately, the White Locust himself. But the cult leader is nothing like she suspected, and Kai might not need rescuing after all. When the full scope of the White Locust's plans are revealed, Maggie's burgeoning trust in her friends, and herself, will be pushed to the breaking point, and not everyone will survive.
---
What do you think about this review?
Comments
No comments posted.

Registered users may leave comments.
Log in or register now!