"A great look at today's families."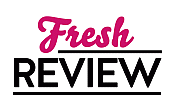 Reviewed by Sandra Wurman
Posted May 27, 2019

Women's Fiction Contemporary | Romance
Picture something you consider absolutely delightful. Then go out and get THE LEMON SISTERS by Jill Shalvis and be delighted. Full of fun and of course the requisite angst after all it is -- as the title suggests -- about sisters. Jill Shalvis has fashioned two amazing characters that immediately capture your heart and hang on for the duration.
Mindy and Brooke Lemon are characters, and I mean that in the nicest of ways. Both have shticks that make them so human, adorable, frustrating and at times even infuriating -- but loveable none the less.
Brooke is recovering from a nearly tragic accident at work that has left her shaken and unable to return to photographing unique shots of places from decidedly unconventional positions. She is rather coerced by sister Mindy into taking care of her niece and nephews while Mindy gets her own act together. Neither one is fully cognizant of the turmoil of the others life. But that's okay, sisters help sisters.
One of my favorite lines -- and there are many -- is Brookes description of what her life has been after returning to her hometown. When asked by her boyfriend what's going on -- Brooke says her brain has too many tabs open. Which totally describes Brooke's daily responsibilities in Mindy's overflowing shoes. Bet we can all identify with that. Multitasking.
Brooke is looking closely at her own regretful choices in life, in particular, her callous habit of leaving things unfinished like her relationship with lifelong friend Garrett. Garrett had been much more than just a good friend. But when life got messy Brooke put Garrett on the same shelf with her sister and parents. The one that was doomed to collect dust along with all neglected items in her life.
Brooke's life was too messy and painful and rather than ask for support she decided long ago to go it alone. Not that she didn't love these people but in her mind she was shielding them from hurt and pain. Returning to Wildstone just could be an important step in Brooke moving on with her life and making peace with her past decisions.
Also laughing out moment -- conversation about needing a man because without one you'd go through life without someone to open jars -- only use Brooke's mom could share at the moment. Gave you great insight into the world of the Lemon women.
And I would be remiss if I didn't mention Mindy's fabulous children. They are not delegated to sitting in the shadows in THE LEMON SISTERS in fact just the opposite. The three kids are front and center in most scenes just as they would be in real life. They are part of some of the best scenes and dialog.
Jill Shalvis handed many of today's life issues with aplomb instead of shirting them or lecturing on. They are just there and okay so live with it. Personally, I applaud her attitude and handling of these life problems with laughter and humor. Each character in THE LEMON SISTERS is rather unique. Love is the tie that binds them all together. And it is that love that helps them get out of their own head and see the bigger picture. Life with family and friends is necessary. Family and friends excuse mistakes and missteps. You can go back home. THE LEMON SISTERS is Jill Shalvis contribution to the must-read list of books and earns a top space for summer reading.
SUMMARY
The New York Times bestselling author of Rainy Day Friends and Lost and Found Sisters returns to Wildstone, California, where two completely opposite sisters—who are still nursing wounds from the past—realize they need each other more than they think.
When Brooke's older sister, Mindy, shows up at her door with her three kids in tow, she barely recognizes her sibling who looks like she's on the verge of a total breakdown. While adventurous, wanderlust Brooke was always the problem child, eager to slip free of Wildstone and its small-town constraints, Mindy was the golden child, who never had a hair out of place or a GPA below 4.0. The Mindy that arrives at Brooke's apartment however, is a far cry from the ever-perfect doctor's wife.
Brooke's further stunned when Mindy asks to trade places with her for a few days so she can pick up her pieces and put herself back together. What Mindy doesn't realize is that Brooke is just as broken. Her sister needs her though, so Brooke takes the kids and returns to Wildstone.
But how does one go home after seven years away and what feels like a lifetime of secrets? It doesn't take long for Brooke to come face-to-face with her past, in the form of one tall, dark, sexy mistake. But Garrett's no longer interested, or so he says. Only his words don't match his actions, leaving Brooke feeling things she long ago shoved deep.
The sisters begin to wonder if the childhood taunts were true, are they lemons in life? In love? True or not, they know one thing -- you can't run far enough to outpace your demons. And when long-dead secrets surface, they'll have to overcome their differences and learn that sometimes the one person who can help you the most is the one you never thought to ask.
---
What do you think about this review?
Comments
No comments posted.

Registered users may leave comments.
Log in or register now!