"Fourth installment in the Longhorn series is a delight."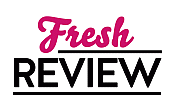 Reviewed by Sandra Wurman
Posted May 27, 2019

Welcome back to Carolyn Brown's Longhorn Canyon series. The fourth installment in this delightful, full of fun and sass and of course cowboys is COWBOY REBEL. Carolyn Brown does not suffer fools, and in COWBOY REBEL, she is brilliantly taking on the chore of rehabilitating a cowboy whose reputation precedes him. Needless to say, Carolyn Brown does it with her signature wit and country music as the background for a wondrous addition to one of my favorite series.
To be completely candid I have never met/read a book by Carolyn Brown that hasn't left me totally entertained and smiling and COWBOY REBEL is no exception. We even get to revisit with the Fab Five senior citizens that have been an excellent supporting cast throughout much of the Longhorn series.
But this is Tag and Nikki's story. Tag is the cowboy rebel, and Nikki is an RN with a big heart and an untrusting soul. Nikki is best friends with Tag's sister Emily, and so that is going to be a major hurdle for Tag in his attempt to start a relationship with Nikki. Truthfully Tag isn't all that positive that he is looking for a relationship, but he fully acknowledges that Nikki is not a one night stand. And if he isn't careful, he stands to lose more than gain in pursuing her.
Tag seems to be finally exhibiting some maturing in his new role as a partner in the ranch he now owns with his twin Hud. That surprises everyone -- Tag included. But his past is trying to wedge into his new life, and that is going to cause some problems for everyone.
Everyone has a past, but Tag's was a lesson in immaturity and carelessness. Family is tough, but Tag is lucky to have his twin Hud and older sister Emily in his corner. As Emily warns him in his battle between the old Tag and the new one, the one you feed will win something that reminds him of his granny's wisdom.
Nikki also has some rather mysterious troubles to handle, not the lease of it her extremely odd mother. Just wait till you meet her. Nikki is afraid to move forward in any relationship. Her fears of being like her mother are substantial and real. Secondly, she is honest with herself that one introduction to her mother is very likely going to shut doors. And yet Nikki realizes that Tag doesn't seem ready to throw in the towel.
Carolyn Brown often references country music titles and lyrics in her stories, which is sure to bring a smile to your face and often leaves you humming. Tag's mantra is "Live Like You Were Dying" by Tim McGraw. This song seems to outline his plan for life. That is until Nikki becomes so important to him.
So if you are looking for some real country fun and looking to meet amazing characters COWBOY REBEL by Carolyn Brown should be on top of your must-read list. Thoughtfully written with some of Carolyn Brown's signature hometown dialog that is guaranteed to warm your heart, have you humming country in your head and bring a smile to your day.
SUMMARY
The next heartwarming romance in this USA Today bestselling series proves it\'s tough to resist a sexy cowboy with a Texas drawl and heart of gold! Includes a bonus novella by Annie Rains!

A WILD COWBOY WITH A BIG HEART

Ever since losing his best friend in a motorcycle accident, Taggart Baker wants to make every moment count. No dare is too dangerous, no adventure too crazy for this cowboy. But after one bad brush with the law, he realizes it\'s time to ditch his hooligan friends and grow up. Now he\'s running his own ranch next to the Longhorn Canyon spread in Texas. Still, no one would ever call him tame.

Nikki Grady has worked too hard for her RN license just to throw it away for some reckless cowboy who shows up in her emergency room after a barroom brawl. But she can\'t help being drawn to Tag\'s sense of humor and those crystal blue eyes. The more time they spend together, the more she sees his good heart. But just as Tag seems ready to settle down for good, his troubled past comes calling-and this time he won\'t be able to walk away so easily.

Includes the bonus novella A Wedding on Lavender Hill by Annie Rains: When an event planner is asked to create the perfect wedding in just three days, she must turn to the last person she wants to ask for help - the infuriating owner of the house on the hilltop.

---
What do you think about this review?
Comments
No comments posted.

Registered users may leave comments.
Log in or register now!