"Captivating action, unusual plot twists, and a killer with unusual tastes!"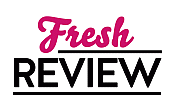 Reviewed by Audrey Lawrence
Posted May 16, 2019

Clayton Deese loves his barbeques and his killing jobs. They are easy things to do and the money is good. As a small thin man, Deese finds hurting jobs harder to do; still his boss Roger Smith, a former lawyer, and now Louisiana's top loan shark, pays well, so Deese takes it on.
Tracking down victim Howell Paine is easy, but best-laid plans often do not go as expected and bloody evidence gets left behind. When police attempt to track down Deese, they find evidence of worse crimes and multiple bodies at his home deep in the Louisiana swamp.
U.S. Marshall Lucas Davenport, along with Rae Givens and Bob Matees, is called in to help Sandro Tremanty and his FBI team. Being independently wealthy, Lucas only wants to go after badass killers and Deese easily fits the bill, especially as the Marshalls realize his unusual taste for human flesh. Yet with few clues, how will they find him?
NEON PREY is the 29th novel in New York Times bestselling and award-winning author John Sandford's famous Prey novels featuring Lucas Davenport, a highly intelligent investigator with a penchant for quality fashion, but willing to hit the mud when needed. With its unusual plot and cross-country action, NEON PREY will be a treat to relish for Sandford's many fans while still be a complete and satisfying stand-alone read.
Davenport is usually pretty good at getting into the game the killers play, but as Deese links up with his half- brother Marion Beauchamp and his partners, things get confusing for the good guys as they experience their share of ups and downs with false leads and many frustrating and painful moments and more shocking deaths happen as the body count rises.
NEON PREY serves up some very captivating and exciting reading as the plot really heats up. If you are already a Stanford fan or enjoy police investigation novels, there are lots in NEON PREY to satisfy your reading desires. So, see for yourself and do check out NEON PREY!
SUMMARY
Lucas Davenport tracks a prolific serial killer in the newest nail-biter by #1 New York Times-bestselling author John Sandford.
Clayton Deese looks like a small-time criminal, muscle for hire when his loan shark boss needs to teach someone a lesson. Now, seven months after a job that went south and landed him in jail, Deese has skipped out on bail, and the U.S. Marshals come looking for him. They don't much care about a low-level guy--it's his boss they want--but Deese might be their best chance to bring down the whole operation.
Then, they step onto a dirt trail behind Deese's rural Louisiana cabin and find a jungle full of graves.
Now Lucas Davenport is on the trail of a serial killer who has been operating for years without notice. His quarry is ruthless, and--as Davenport will come to find--full of surprises . . .
---
What do you think about this review?
Comments
No comments posted.

Registered users may leave comments.
Log in or register now!