"A divorce lawyer turned knight in shining armor and plenty of action and passion in this story!"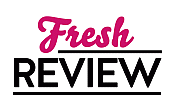 Reviewed by Miranda Owen
Posted May 7, 2019

Romance Suspense | Romance Erotica Sensual
BEFORE BEN is the third book in Cynthia Eden's Wilde Ways romantic suspense series. Although some of the same characters show up in each book in this series, each installment works as a standalone story with a different hero and heroine in each. Each book in this series also takes a classic trope and puts a Cynthia Eden romantic suspense spin on it. In BEFORE BEN, this story starts out like a classic "enemies-to-lovers" story, but quickly takes a different turn. Courtney McKenna and Ben Wilde are both divorce attorneys who battle each other in court. Courtney has always believed that Ben dislikes her and vice versa. Ben has always harbored a secret attraction for Courtney. Courtney, blissfully unaware of Ben's true feelings, has always put an emotional distance between herself and any men she's dated. Over the course of the book, Ben convinces Courtney that the image she has of him is wrong and his feelings for her are deeper than she would've ever guessed.
Ben Wilde is a good brother, good best friend, and good at his career. One thing Ben has never been good at is creating a favorable impression on fellow attorney Courtney McKenna. In the opening scene with Ben trying to hit on Courtney, I was as unamused by his display as she was and didn't think I would like him. I'm glad Cynthia Eden tells this story from alternating perspectives. Ben and Courtney keep their true feelings hidden from most people. Their relationship evolves as the story progresses and the trust between them increases. It's not far into the story before Courtney becomes a woman in danger and Ben takes on the role of protector -- whether Courtney wants him to be or not. As with most Cynthia Eden suspense novels, the identity of the true villain isn't revealed until near the end. Readers and the good guys are kept on the edge until the people pulling the strings behind the scenes reveal themselves. Ben grew on me throughout this book and by the end, I really was rooting for him and Courtney.
BEFORE BEN has an unlikely knight in shining armor and plenty of adrenaline-fueled action and passion to satisfy romance fans. After showing up in the previous books in this series, I hope to read more about Agent Julia Slate her partner Rick Williams. I'm also really hoping that that the ever- determined Detective Layla Lopez gets a book of her own too.
SUMMARY
Enemies make the best lovers.
It was a one night stand with her worst enemy. Ben Wilde was cocky, charming, and sexy as the best sin. He was also Courtney McKenna's weakness. Every single inch of his muscled perfection was trouble and temptation. They'd sparred in the courtroom more times than she could count, and the tension between them had always been red-hot. One night should have been all she needed to get the guy out of her head and her dreams. Only…it wasn't.
Because before Ben, life was easy. Life after Ben? Hot. Dark. And dangerous.
Courtney tries to fight her scorching desire for Ben even as they plan to face-off in court once again. Even as they fight for power. But once you cross some lines, there is no going back. And Ben doesn't plan to let her go anywhere.
He's had a taste, but Ben wants a whole lot more.
Ben Wilde has never believed that opposites attract, but there is something about button-downed, prim and proper Courtney that has always driven him wild. And when he gets her in his bed, the attraction he feels for her changes into a sensual obsession. Sure, they can be enemies in the courtroom, but in the bedroom, they are meant to be something else entirely.
Be careful what you want…
Someone out there doesn't want Ben to have Courtney. Someone who will do anything to stop their attraction. But that predator in the dark is messing with the wrong man. When it comes to Courtney's safety, Ben will break every rule in the book. He will stop pretending to be nice and show the world just how wicked and dangerous he can truly be. Because Courtney is his, and Ben will play dirty, he'll play rough, and he will destroy anyone who threatens her.
---
What do you think about this review?
Comments
1 comment posted.
Re: A divorce lawyer turned knight in shining armor and plenty of action and passion in this story!

I think this is going to be a n excellent read. Great
review, especially including what else you'd like to see.
Thanks.
(Kathleen Bylsma 8:40pm May 27)
Registered users may leave comments.
Log in or register now!