"A long-standing series, with new twist and turns..."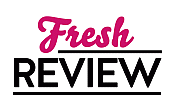 Reviewed by Teresa Cross
Posted May 7, 2019

Suspense | Thriller Police Procedural
Lisa Gardner's latest novel, NEVER TELL continues a story that you would have never guessed with surprises throughout. The tenth in the series with D.D. Warren will not leave her readers disappointed but astonished. Flora Dane is back in this novel and as you read you will learn more about her past that was touched upon in the last novel.
It starts out with the murder of a man shot at home, and the police find his wife standing there holding the gun with the computer screen also short up. This woman is not just anybody her name is Evie Carter. She was also involved in another case where there was an accidental shooting of her father years ago. D. D, Warren remembers the case and figures that two murders are too much. What is Evie's deal?
But Evie's husband is Conrad, who Flora remembers from her days of captivity. He knew her captor and she remembers meeting him one night. With the help of D. D. Warren, they both tried to track down what his involvement is and what really happened to him.
The suspense is strong throughout the chapters in this one. Like the others, Lisa Gardner keeps your curiosity growing until the very end. NEVER TELL gives answers to Flora's past, but also leaves you wondering what Gardner has up her sleeve for the future novels. Fans will be excited to read this one from the series with D.D. Warren keeping Gardner on the top of their list as their number one author as well.
SUMMARY
#1 New York Times bestseller Lisa Gardner returns with an unpredictable thriller that puts fan favorites D.D. Warren and Flora Dane on a shocking new case that begins with a vicious murder and gets darker from there.
A man is dead, shot three times in his home office. But his computer has been shot twelve times, and when the cops arrive, his pregnant wife is holding the gun.
D.D. Warren arrives on the scene and recognizes the woman--Evie Carter--from a case many years back. Evie's father was killed in a shooting that was ruled an accident. But for D.D., two coincidental murders is too many.
Flora Dane sees the murder of Conrad Carter on the TV news and immediately knows his face. She remembers a night when she was still a victim--a hostage--and her captor knew this man. Overcome with guilt that she never tracked him down, Flora is now determined to learn the truth of Conrad's murder.
But D.D. and Flora are about to discover that in this case the truth is a devilishly elusive thing. As layer by layer they peel away the half-truths and outright lies, they wonder: How many secrets can one family have?
---
What do you think about this review?
Comments
No comments posted.

Registered users may leave comments.
Log in or register now!