"A marvelous mix of mean girls, murder, and Mel Cooper triumphant!"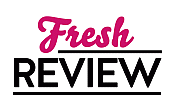 Reviewed by Miranda Owen
Posted May 7, 2019

DYING FOR DEVIL'S FOOD is the eleventh book in Jenn McKinlay's Cupcake Bakery cozy mystery series. I love this series, but I think DYING FOR DEVIL'S FOOD may be my favorite. School reunions are often a source of fear and fantasy for many people. For Mel Cooper, her fifteen-year high school reunion ends up being a little of both. Cassidy Havers-Griffin was a lifelong "mean girl" who made many enemies over the years, which translate into a cavalcade of suspects when she's murdered. As one of Cassidy's frequent targets, Mel becomes a suspect and is highly motivated to find the real killer. This story is an intriguing mystery but also, strangely, very funny.
Although Cassidy was mostly a jerk to everyone in her life, Jenn McKinlay tries to give her some depth to show that she wasn't all bad. Mel struggles to reconcile the nasty things Cassidy did with the varying portraits of her from people who knew her. There are a few surprises and some genuinely scary moments as Mel and her crew investigates the murder. Like Mel, readers will have the suspects they think might be incredibly likely murderers along with those they really hope are not the killer. The supporting characters are a fascinating and quirky bunch and almost as interesting as the case itself. It's nice seeing Mel's fiancé Joe in a stronger role in this mystery than he has been in the past few books.
DYING FOR DEVIL'S FOOD has a murder motivated by obsession and a vicious tangle of lies for the good guys to sort out. As always, I love the strong friendships and family relationships in this book. Mel's friends not only help her hunt clues but act as fierce defenders against old foes from high school. I eagerly await Jenn McKinlay's next Cupcake Bakery mystery.
SUMMARY
As the New York Times bestselling series continues, it's going to take every recipe the Fairy Tale Cupcake crew has to whip up a quick defense for Mel Cooper when her high school reunion goes from a cake walk to a car wreck...
Melanie Cooper has zero interest in catering her fifteen-year high school reunion, but Angie insists it's only right that they bask in the success of Fairy Tale Cupcakes--and Mel's engagement to the delicious Joe DeLaura is the cherry on top!
Everything is going better than expected until Cassidy Havers, resident mean girl and Mel's high school nemesis, picks a fight. No longer willing to put up with Cassidy's bullying, Mel is ready to tell the former homecoming queen to shut her piehole and call it a night. But as Mel and Joe prepare to depart, Cassidy is found dead in the girl's bathroom, next to a note written in lipstick that points right to Mel--making her the prime suspect.
Now, Mel must follow the clues to find the real killer and keep her reputation from being frosted for a crime she didn't commit.
---
What do you think about this review?
Comments
No comments posted.

Registered users may leave comments.
Log in or register now!