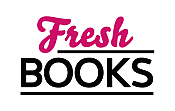 Start your holiday reads in November
"A seafood walking tour turns deadly..."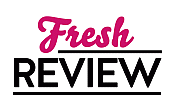 Reviewed by Debbie Wiley
Posted May 7, 2019

Hayley Snow's wedding to Detective Nathan Bransford is just around the corner, and all of the family is gathering for both the wedding and Thanksgiving. Hayley has one more foodie assignment to complete before the festivities begin, but something goes awry on the seafood walking tour, and now a woman is dead. Hayley's friend wants her help, but can Hayley honor Nathan's wishes at the same time? And just what is going on with Nathan anyway?
A DEADLY FEAST is the ninth book in the Key West Food Critic series, which only gets better and better with each new installment. Most of the books in the series can be read as standalones, but I would suggest reading at least one or two books just prior to A DEADLY FEAST in order to gain an appreciation and understanding of Hayley and Nathan's relationship. Otherwise, newcomers to the series may develop a distaste for Nathan due to his constant disappearing acts in A DEADLY FEAST.
Hayley and Nathan are facing some very real-world issues in A DEADLY FEAST. From prewedding jitters to conflicts over Hayley's tendency to play amateur sleuth, and even to housing issues exacerbated by a recent hurricane, the relationship between Hayley and Nathan is put through the wringer in A DEADLY FEAST. I love that Lucy Burdette allows us to see the more emotional side of both Hayley and Nathan!
Visiting the Keys is always a treat, and A DEADLY FEAST reminds me that it's time to plan a trip again. Lucy Burdette takes us to real Keys restaurants, showcasing the tasty treats one can find in Key West. I love when I recognize various locations I've visited already and use Lucy Burdette's books as a guide to planning where to eat on future trips. Hayley is the perfect guide for the various restaurants in her role as a food critic, and I love each and every trip with her- as well as my own ones in the real world!
Lucy Burdette continues to delight readers with tantalizing mysteries, scrumptious foods, and darned good characters in the Key West Food Critic series. A DEADLY FEAST is perhaps my favorite installment yet as we see a lot more emotions flowing, between the wedding, the mysterious disappearances of Nathan, and the upcoming Thanksgiving holiday. The Key West Food Critic series is one of the best culinary cozy mystery series out there, and Lucy Burdette hits it out of the park with A DEADLY FEAST!
SUMMARY
National bestselling author Lucy Burdette's intrepid food critic Hayley Snow must sniff out a killer in the ninth Key West Food Critic mystery.

Key West food critic Hayley Snow scents-es something fishy when a customer falls stone-crab cold dead on a seafood tasting tour.

Thanksgiving is nearly here, and Key West food critic Hayley Snow has just one more assignment to put to bed for Key Zest magazine before she gets to celebrate with her family and her police officer fiancé, Nathan Bransford. Then, just days later, wedding bells will ring—if death doesn't toll first.

The sweet potatoes and stuffing will have to wait when Hayley picks up a distraught phone call from her friend, Analise Smith. On the last stop of a seafood tasting tour run by Analise, one of the customers collapsed—dead. With the police on the verge of shutting down the tour—and ruining Analise's business—Hayley can hardly refuse her friend's entreaties to investigate.

As if wedding jitters and family strife weren't enough for Hayley to worry about, there's crusty pastry chef Martha Hubbard, whose key lime pie may have been the murder weapon—but did she poison her own pie or was she framed? As the hours to Turkey Day tick away, the pressure cooker is on for Hayley to serve up the culprit on a silver platter in A Deadly Feast, national bestselling author Lucy Burdette's taste-tempting ninth Key West Food Critic mystery.
---
What do you think about this review?
Comments
No comments posted.

Registered users may leave comments.
Log in or register now!