"A contemporary western romance with some unexpected twists!"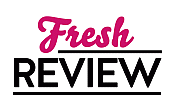 Reviewed by Audrey Lawrence
Posted May 2, 2019

If any man is worthy of being called the Playboy Cowboy, it is none other than the unbelievably handsome Luca Prince whose family owns one of the wealthiest and oldest ranches in Texas. Even the nearby town of Three Rivers is way smaller than the huge ranch from which it takes its name.
Luca's kiss at the high school prom was so heart-exploding for the shy and intelligent Ella Kendall that she instantly has a crush on him whose fire may be smoldering, but has never been fully extinguished even twelve years later.
After unexpectedly inheriting a dilapidated old house, complete with a few diverse animals and some happy memories, Ella has moved back to Three Rivers and is determined to make a go of it with the help of her accounting business. Ella has largely overcome her shyness while keeping a healthy dose of trust issues from her childhood life in foster homes. Given that, she swears she will absolutely have nothing to do with Luca ever again. So, why is she now agreeing to a visit?
Cleverly penned by New York Times bestselling author Julia London, THE CHARMER WITH CHAPS is the first book in the Princes of Texas Romance Series. London is an engaging writer with a bit of a tongue in cheek style that I fully appreciate when reading her romances. Ella is a great character with guts and determination and you will find yourself rooting for her as she battles her emotions about Luca and her loyalty to her long-time friend Stacy.
London is from Texas and she totally nails her characters and their various reactions and attitudes. Readers familiar with small towns will nod knowingly to the way people interact with each other. I was impressed with how vividly London brings the Texas landscape to life as well as using Luca's commitment to the land to highlight its need for environmental protection. Other interesting themes include adult literacy needs and reflections on old default behaviors that may need changing.
Like other London books, THE CHARMER WITH CHAPS is a page-turning romance that keeps the reader fascinated with a plot that shifts from tricky situations to tender moments. While the poor woman/rich man theme has been done before by many authors, London gives it a refreshing twist with some pretty fun and unusual romance situations. So, whether you are a western fan or not, there is lots of entertaining and fun reading to be had in THE CHARMER WITH CHAPS!
SUMMARY
A Texas Prince Meets His Match...
Cimarron County knows the youngest son of the fabled Prince family as a womanizing hell-raiser, but Luca has changed and he intends to prove it. There's just one problem—a woman with sparkling eyes and more fight than a barnyard cat.
After a childhood of living in foster homes, Ella Kendall has exactly three things to her name: A dog, a pig, and the rundown house she just inherited. Luca may not remember her from high school, but she definitely remembers him. He is as seductive as he was then, but Ella isn't about to fall for his flirting. She recognizes a playboy cowboy when she sees one.
Luca knows Ella has learned the hard way to trust no one but herself. Yet the closer he gets to Ella, the more he wants to be the only one she leans on. Because Ella is the only woman for him, and he wants to be the man who finally gives her the home she truly deserves.
---
What do you think about this review?
Comments
No comments posted.

Registered users may leave comments.
Log in or register now!