"What happened to the bride?"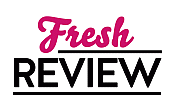 Reviewed by Sharon Salituro
Posted May 2, 2019

A few days before her wedding, Annie receives devastating news. After her mother was murdered when she was young, Annie was raised by her Aunt Faye and her cousin Clary. The man who killed her mother has been in jail all these years, but he has a new lawyer who believes the accused murderer did not do it.
Kenny, Annie's best friend since high school, has always been in love with her, but she's in love with her fiancé, Scott. No one else knows, but Kenny and Annie have been meeting in secret for weeks, just to talk. Now, Annie is missing and Kenny was the last person to her, but he refuses to go to the police.
With everyone looking for her, no one knows what to think. Maybe Annie was nervous about the wedding and just needed to get away from everyone. Or, are all the secrets about to come out?
ONLY EVER HER by Marybeth Mayhew Whalen is a fascinating who-done-it. When Whalen finally lets all the secrets come to the surface, she shows that people can't really change. Once a secret comes out, the rest will follow. Whalen also tells the story of how true love is not also the best solution for everyone. The connection between Annie and Kenny is very strong but perhaps is not what Annie really wants or needs in her life. ONLY EVER HER is a fast-paced, great read.
SUMMARY
It was to be the perfect wedding—until the bride disappeared.
Annie Taft's wedding is four days away, and it will be one of the grandest anyone can remember in her small South Carolina town. Preparations are in order. Friends and family are gathering in anticipation. Everything is going according to plan. Except that Annie herself has vanished. Did she have second thoughts?
Or has something much worse happened to the bride-to-be?
As the days pass, the list of suspects in her disappearance grows. Could it be the recently released man a young Annie misidentified as her mother's killer? Could it be someone even closer to her?
While her loved ones frantically try to track her down, they're forced to grapple with their own secrets—secrets with the power to reframe entire relationships, leaving each to wonder how well they really knew Annie and how well they know themselves.
---
What do you think about this review?
Comments
No comments posted.

Registered users may leave comments.
Log in or register now!