"A Search And Rescue agent finds more than she bargained for after a storm..."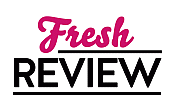 Reviewed by Clare O'Beara
Posted May 2, 2019

Anyone who has read about search and rescue (SAR) dogs will know how smart and well trained they are. While Hawk, the K9 partner, is front and centre, this book is not for the sentimental. I had to take breaks from reading STORM RISING, as the destruction caused by major Storm Cole is all too familiar and tragic today.
With the increase in occurrences and ferocity of storms, the rescue services are recruiting any help they can get, which we learn includes the FBI SAR team of Special Agent Meg Jennings and her black Labrador, Hawk. These brave, determined trackers are tasked with finding anyone stranded by flooding -- alive or dead. This work isn't easy for them either, and Meg is careful to put fitted boots on her dog's paws and give him rewards even when the search ends in bitterness.
An overturned van needs to be investigated, and Meg finds a tragedy. But someone got out, and suspecting they need medical aid, Meg sets Hawk to track the scent. The trail leads to a young teen suffering from a broken leg and exposure, and there's still someone else to find, because she'd never have made it to the high school alone. By now Meg is convinced that the two girls were the terrorised victims of human traffickers, so if finding the second one means heading into the alligator-infested, thorny swamp, that's what the team will have to do.
The descriptions of the Virginia coastal area near Nag's Head are rich and detailed, with visual and emotional impact, such as Meg standing by a house and imagining a massive wall of water rolling up to it in the dark. We've seen weather damage on our TV screens but the people who have to cope -- either by fleeing or trying to hold out against the odds -- need to live with the aftermath for months or years. This carefully paced thriller really brought that home to me. How to even know where you are when there are no streets left to match the Google maps? Helpfully at the start of each chapter, we get jargon explained, like a catching feature, which is a landmark that searchers can use to navigate around a stricken area. The danger only increases when Meg pursues the traffickers. As well as Hawk she has family and colleagues, of course, including characters we met earlier in the FBI K9 series. Sara Driscoll's STORM RISING is a powerful and moving read, showing us that when all is devastated, we have to hold on to our humanity.
SUMMARY
The heart-pounding thriller of a series continues as FBI Special Agent Meg Jennings and her search-and-rescue K-9 companion confront the fury of nature—and the more dangerous nature of man . . .
In the wake of a devastating hurricane, Special Agent Meg Jennings and her Labrador, Hawk—invaluable members of the FBI's Human Scent Evidence Team—have been deployed to Virginia Beach. They have their work cut out for them. Amid graveyards of debris, and the buried cries for help, the search and rescue operation begins. The most alarming discovery is yet to come—a teenage girl hiding in the Great Dismal Swamp. Shaken by the storm, she has reason to be scared. But this young survivor is terrified of so much more.
Her name is Emma—a disheveled runaway lost to the sordid underbelly of a Virginia sex-trafficking ring. Its leader has disappeared in the chaos—along with other victims. With so much evidence, and so many witnesses, seemingly washed away, Meg joins forces with Special Agent Walter Van Cleave to ensure no further harm comes to their vulnerable charge. They soon discover that this is no small-time localized syndicate. Its branches are rooted in some of the most influential powers in Virginia. Now as Meg's investigation digs deeper, she's making some very dangerous enemies. And one by one, they're coming out of the storm to stop her.
---
What do you think about this review?
Comments
1 comment posted.
Re: A Search And Rescue agent finds more than she bargained for after a storm...

Whoa! This sounds fascinating! Thanks for the review and
excerpt.
(Kathleen Bylsma 3:45pm May 6, 2019)
Registered users may leave comments.
Log in or register now!