"A touching novel that will warm your heart!"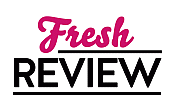 Reviewed by Patricia (Pat) Pascale
Posted May 2, 2019

Women's Fiction Contemporary | Romance Contemporary
Adie Lou Kruger's most cherished memories are about Creaky Cottage, her parents' Saugatuck summer cottage on the shores of Lake Michigan. Arriving with her husband Nate, and son Ethan, they find her parents Trey and Missy waiting for them on the porch waving small flags and smiling. "Let's get started on this 4th of July celebration," says Trey. Handing each one a lighted firecracker, he instructs, "You must recite the Rules of the Cottage before the flame goes out." This is a quaint tradition begun years ago when the couple wrote the rules and began the recitation before the entrance to begin being together as a family to have a fun-filled vacation to remember. Everyone is eager to keep up the tradition except Nate, who thinks the idea is stupid.
Years later, Adie's parents have died, she and Nate are divorcing, and Ethan is attending the same college as his father's much younger girlfriend. The divorce proceedings are progressing only because Adie's best friend is the best divorce lawyer in Chicago and has gotten Adie a handsome settlement. She plans to renovate the Summer Cottage into a bed and breakfast where she will live and start a new life. Her plans and renovations are costly but her contractor who originally built it was an old friend of her parents and works with Adie to get it done. The decor of the B& B will feature decor from one of the Rules of the Cottage in each of the ten rooms as a loving tribute to her parents. When the local historical preservation group takes issue with her plans, Adie refuses to bow down to make the Summer Cottage into something wonderful...
I am no stranger to the delightful writings of Viola Shipman. Several sit atop my favorite book shelf including THE CHARM BRACELET, which is so dog-eared from so many re-readings. THE SUMMER COTTAGE is a story I never wanted to end. I loved all the characters beginning with Trey and Missy, who have their own together forever love story. I loved Adie who listened to her heart and never gave up her dream to pay tribute to her parents, while finding a precious love with her childhood BFF, "Scooter". I fell in love with "Scooter" and I bet you will too. But the BEST praise I offer is regarding the delicious bantering and sweetnesses between Adie and her gorgeous son, Ethan. Sometimes funny, sometimes bittersweet together they touched and warmed my heart. THE SUMMER COTTAGE is a keeper and goes to the top of my most cherished reads. I loved, loved, loved it!
SUMMARY
From the bestselling author of The Charm Bracelet and The Recipe Box comes the perfect summer escape about the restorative power of family tradition, small-town community and the feel of sand between your toes
Adie Lou Kruger's ex never understood her affection for what her parents called their Cozy Cottage, the charming, ramshackle summer home—complete with its own set of rules for relaxing—that she's inherited on Lake Michigan. But despite the fact she's facing a broken marriage and empty nest, and middle age is looming in the distance, memories of happy childhoods on the beach give her reason for hope. She's determined not to let her husband's affair with a grad student reduce her to a cliché, or to waste one more minute in a career she doesn't love, so it becomes clear what Adie Lou must do: rebuild her life and restore her cottage shingle by shingle, on her terms.
But converting the beloved, weather-beaten structure into a bed-and-breakfast isn't quite the efficient home-reno experience she's seen on TV. Pushback from Saugatuck's contentious preservation society, costly surprises and demanding guests were not part of the plan. But as the cottage comes back to life, Adie Lou does, too, finding support in unexpected places and a new love story on the horizon. One cottage rule at a time, Adie Lou reclaims her own strength, history and joy by rediscovering the magic in every sunset and sandcastle.
---
What do you think about this review?
Comments
1 comment posted.
Re: A touching novel that will warm your heart!

Wonderful review and I look forward to reading this book!
Thanks.
(Kathleen Bylsma 9:06pm May 3)
Registered users may leave comments.
Log in or register now!