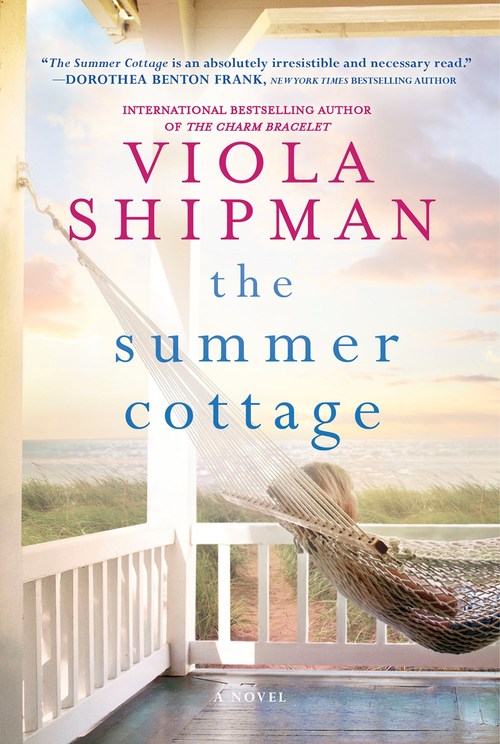 Purchase
Graydon House
May 2019
On Sale: April 23, 2019
384 pages
ISBN: 1525834231
EAN: 9781525834233
Kindle: B07CSWM671
Trade Size / e-Book
Add to Wish List

Women's Fiction Contemporary | Romance Contemporary
From the bestselling author of The Charm Bracelet and The Recipe Box comes the perfect summer escape about the restorative power of family tradition, small-town community and the feel of sand between your toes
Adie Lou Kruger's ex never understood her affection for what her parents called their Cozy Cottage, the charming, ramshackle summer home—complete with its own set of rules for relaxing—that she's inherited on Lake Michigan. But despite the fact she's facing a broken marriage and empty nest, and middle age is looming in the distance, memories of happy childhoods on the beach give her reason for hope. She's determined not to let her husband's affair with a grad student reduce her to a cliché, or to waste one more minute in a career she doesn't love, so it becomes clear what Adie Lou must do: rebuild her life and restore her cottage shingle by shingle, on her terms.
But converting the beloved, weather-beaten structure into a bed-and-breakfast isn't quite the efficient home-reno experience she's seen on TV. Pushback from Saugatuck's contentious preservation society, costly surprises and demanding guests were not part of the plan. But as the cottage comes back to life, Adie Lou does, too, finding support in unexpected places and a new love story on the horizon. One cottage rule at a time, Adie Lou reclaims her own strength, history and joy by rediscovering the magic in every sunset and sandcastle.
Comments
17 comments posted.
sounds like a wonderful book--loved the excerpt!
(Denise Holcomb 1:46pm March 26)
I hope to read this book when the weather warms, preferably on
the beach under a palapa although I suspect my reading
location will probably be a lounge chair on my front porch.
:)
(Kt C 3:12pm March 26)
This is going to be a good read! Thanks.
(Kathleen Bylsma 6:07pm March 26)
What a nice excerpt. My family had an old camp on a small lake in
the N. Y. Adirondack Mountains. It wasn't much, but we couldn't
wait until we got up there. There is just something magical about a
place like it and Creaky Cottage. We didn't have the "rules" but the
effect and idea was the same. I went there year round, having
fought the snow storms which were not as bad as lake effect snow,
but still not not fun. There was ice skating and ice fishing on the
lake, and hikes in the snow through the woods. This is a book I will
enjoy and am looking forward to reading.
(Patricia Barraclough 1:42am March 27)
I can't wait to read this book. I love all of your books💕
(Angela Sanford 5:09am March 27)
sounds really interesting
(Vickie Couturier 8:48am March 27)
Just what I read has me wanting to take a trip.
(Candy Voisine 10:09pm March 27)
I know I would enjoy reading this book.
(Jackie Wisherd 10:54pm March 27)
This sounds so good when i was in my abusive foster home
all the kids were going on great vacations I was stuck at
home working any dirty chores that they could find for
mr. Now that I am a lot older i make my own rules and am
so happy I would love to read this print book and review
as my fingers are crippled from a disease called RSD so
print is perfect and 2 diff reviews on 2 diff sites.
(Peggy Clayton 12:20pm March 28)
Loved the Bob Newhart comment in the book. The last of the
snow melted yesterday on my front deck so I look forward to
reading outside in another month.
(Leona Olson 11:16am March 28)
I'm looking forward to reading this book and finding all the details about how Adie rebuilt her life. The word COZY keeps coming into my mind while reading the description.
(Anna Speed 12:00pm March 28)
Looks like a good read--looking forward to it! Your cover
looks so nice! Thank you for entering me in the contest.
(Shannon Murphy 2:18pm March 29)
I absolutely love everyone of your "feel good" books.
Wonderful !
Carol Luciano
Lucky4750 at aol dot com
(Carol Luciano 4:24pm March 29)
I'd like to read more!
(Jana B 8:39pm March 29)
Looks like a wonderful summer read. The cover definitely has my attention.
(Carrie Bateman 3:09am March 31)
I love your books and already have this one on my must read list.
(Rita Wray 11:25am March 31)
Wonderful review and I look forward to reading this book!
Thanks.
(Kathleen Bylsma 9:06pm May 3)
Registered users may leave comments.
Log in or register now!