"A mesmerizing tale of secrets, suspense, and paranoia!"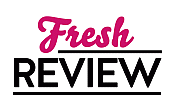 Reviewed by Miranda Owen
Posted April 23, 2019

DEATH WAITS IN THE DARK is the fourth book in Julia Buckley's "Writer's Apprentice" mystery series. In DEATH WAITS IN THE DARK, a mystery from the past takes center stage -- bedeviling Lena London and her friends and prompting someone to murder. I love stories that provide more than one mystery for readers to solve and require characters to find part of the puzzle in events from years before. For Lena and her crime-solving crew, in order to figure out who killed Jane Wyland, they must first unravel the puzzle of why her sister Carrie Wyland left town years ago under mysterious circumstances.
Normally, in this "Writer's Apprentice" series, the villain has been some shadowy criminal figure -- whether big shot or smaller fish. In DEATH WAITS IN THE DARK, it becomes increasingly apparent that the murderer is likely someone who is a local and possibly hiding behind a facade of respectability and small-town friendliness. While Julia Buckley includes a few favorite elements of cozy mysteries, like fun supporting characters and close friendships, she also weaves a riveting tale of secrets, suspense, and paranoia. This mystery hits Lena on a very personal level. The reputation of Lena's friend Camilla Graham's late husband is in question. Lena is attacked physically over the course of her investigation. Both of these circumstances make for a very tense situation, but Lena is determined to get to the bottom of things and find out the truth -- whether it's a painful truth or not. Julia Buckley does a wonderful job of balancing juxtapositions and keeping Lena and readers off balance while still being an entertaining mystery.
DEATH WAITS IN THE DARK is an intriguing tale of old sins haunting the present and leading to murder. The past and present are represented well in this story and all of the suspects are convincing as likely murderers. The friendship between Lena and Camilla seems stronger as Lena gets insight into Camilla's past and helps her restore her husband's good name. I like how Lena and Sam's relationship continues to evolve in this book. I eagerly await the next "Writer's Apprentice" book.
SUMMARY
Writer's apprentice Lena London is back and better than ever when her friend bestselling suspense novelist Camilla Graham needs help solving a town murder that hits a little too close to home...
It's summertime, and Lena and Camilla are busy working away while a town vandal runs amok. Things get even more complicated when Jane Wyland pays Camilla a not-so-friendly visit and gives her an ultimatum: reveal Camilla's husband James's family secret, or she will. Lena assures Camilla that nothing will come of the woman's threats, since the family has no secrets to hide.
When Jane Wyland is later found dead, they're convinced that whatever secret she was planning to expose led to her death. With Lena's assistance, Camilla is determined to solve the case before the finger points at her...
---
What do you think about this review?
Comments
No comments posted.

Registered users may leave comments.
Log in or register now!