"A riveting story of love, passion, and forgiveness..."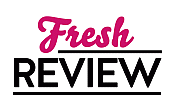 Reviewed by Kim Roller
Posted April 23, 2019

He was taught everything was black and white. She shows him that there are other choices. A one night stand leads to an unforgettable night of passion with consequences. Can he forgive her for what she did? Will her guilt and abandonment issues keep her having the love of her life?
Ryan "Rye" Sullivan runs the Rafter S ranch along with his brother. A one-night-stand of overwhelming passion makes him think he's found his soulmate, but when he wakes up, she's gone. A few months later, Victoria "Vick" Grayhawk shows up with news: she's pregnant. Vick wants to give the baby up, but Rye is willing to raise their son and Vick can do what she wants with her life. And even when Vick decides she wants some kind of relationship with her son, Rye wants to stick to the plan they agreed upon with their lawyers...
But life works in mysterious ways, and when Rye needs help after his brother is injured, he turns to Vick, even though five years have gone by. Vick agrees to help but insists that they revisit the visitation rights set up all those years ago. Even with the disagreement between them, both Rye and Vick can't deny that they haven't gotten over the night they shared together. Back in each other's lives, they have to figure out how to learn to trust again. With tensions running high, the ranch in turmoil, and family secrets revealed will Rye and Vick find a way to make things work?
SULLIVAN'S PROMISE by Joan Johnston is a riveting story of love, passion, and forgiveness. throughout this novel, characters have to over come the fear of that happened in the past, and there is always another way to look at things and find true love thought long lost. I hope to see more from the Bitter Creek ranchers in the future!
SUMMARY
Two unforgiving lovers reunite for the sake of their child in this fiery contemporary romance from the New York Times bestselling author of Surrender.
Facing the unexpected consequences of a life-altering night of passion with a cowboy she met in a Jackson Hole bar, and with her life committed to protecting endangered species, Victoria Grayhawk does what she believes is the right thing. She hunts down the cowboy, seeking his agreement that their baby should be adopted by a loving family.
Montana rancher Ryan Sullivan has no intention of giving away his own flesh and blood, and takes their son to raise himself. When Vick realizes what a horrible mistake she's made, and wants back into their child's life, Rye remains inflexible—because once trust is lost there are no second chances—until an attack by one of the grizzlies Vick has spent her life protecting changes everything and Rye learns that sometimes love can heal all wounds.
Excerpt
Prologue

Ryan Sullivan's heart jumped when he saw who'd finally gotten up the nerve to show her face at his ranch in Montana. An image of Victoria Grayhawk, stark naked, appeared in his mind's eye, her golden curls spilling across his pillow, her lithe body arched in ecstasy beneath him. He shook his head to dispel the disturbing memory and fixed his gaze on the unwelcome woman dressed in a denim jacket, jeans, and cowboy boots standing on his back porch.

"What the hell are you doing here, Lexie?"

Her striking blue eyes, concealed by shadows during their night together, looked wounded in the bright light of day. He noticed her hands were trembling about the same time she stuck them in her back pockets. He realized she hadn't answered him and said, "I asked you a question."

Her chin lifted, and he saw a spark of the vibrant woman who'd attracted him when he'd first spotted her in the Million Dollar Cowboy Bar in Jackson Hole, Wyoming.

She looked him in the eye and said, "I made a mistake."

"Which mistake are we talking about here? The one where you lied about being on the pill? Or the one where you wanted me to give up parental rights to my son?"

"I didn't lie. I was on the pill. I don't know why I got pregnant. I only asked you to give up your parental rights because I wanted the child to be adopted by a loving family."

"Let me stop you right there. Cody isn't the child or a child. He's my child, since you gave up your right to have anything to do with him the day he was born."

She flinched, as well she should. He couldn't imagine any woman caring so little about her child that she would give him up to anyone, even his own father, and walk away without a second thought.

She met his gaze again, and he saw tears welling in her eyes. He hardened his heart. He didn't care what she wanted now. She'd had her chance to be a mother, and she'd thrown it away like a sack of trash. He wasn't going to let her back into Cody's life now. His son was a happy, healthy, six-month-old boy. He was doing fine without a mother. He had a doting father, a grandmother, an uncle, and a teenage aunt to give him all the love he needed.

"I know what I did was wrong," she said in a voice that grated like a rusty gate. "You can't say anything to me—or about me—that I haven't said to myself a thousand times over the past six months. I never should have walked away. It was the dumbest, most idiotic, utterly shameful thing I've ever done in my life. But I'm here now, and I want to see my son."

"He's my son," Sullivan shot back.

"I have visitation rights."

Sullivan remembered how surprised his lawyer had been when Victoria Grayhawk said she didn't want visitation rights, because she didn't plan to be a part of the child's life. It was her lawyer who'd insisted on writing in a clause allowing her to see their son "One weekend per month, from 5 p.m. on Friday to 5 p.m. on Sunday."

Sullivan remembered how she'd pursed her lips and shaken her head when her lawyer said, "You might change your mind." Sullivan had been tired of fighting and had agreed to her lawyer's terms, certain he would never see her again. They'd both signed the legal document, which was approved by a family court judge, making Ryan Patrick Sullivan the primary custodial parent and giving Victoria Alexandra Grayhawk visiting privileges one weekend a month.

For the past six months, he hadn't seen hide nor hair of her. Now, here she was at the back door of his Montana ranch house on a Friday afternoon demanding to see his son.

"You can't see Cody. You can't hold him. You can't have him for the weekend. Get the hell off my doorstep. Get the hell off my property. Go away and don't come back."

"He's my son, too! You can't deny me the right to be a mother to him."

The flash of fire in her eyes reminded him of the look she'd given him at the bar, when he'd asked if she'd come back to his room at the Wort Hotel. The one that had turned him hard as a rock. The one that had made it impossible to swallow. The one that had caused him to capture her nape and touch his mouth to hers. A shiver of excitement skittered down his spine at the mere thought of that kiss.

He knotted his fists and forced the feeling down. "You're the one who walked away," he said in a voice made harsh by vivid memories he thought he'd put behind him. "You said you didn't want to be a mother. It's not something I'm ever likely to forget hearing."

"I told you, I made a mistake!"

"You sure as hell did!"

"I have legal rights," she protested.

"Good luck with that. Where were you planning to keep Cody for the weekend? You can't take him out of state without my permission, and I won't give it. Do you have a home here in Montana?"

"I've bought a cabin."

"Where?"

"On the edge of your property."

"Not the Wingate place," he said, horrified at the thought of having her so close.

"I think that was the old man's name."

Sullivan had been planning to buy that tiny log home on the edge of Glacier National Park, and the five hundred acres that surrounded it, for himself. He'd just been waiting for old man Wingate to lower his price, since he didn't think there was anyone else willing to buy such a shabby hovel so deep in the woods. Now the mother of his child was going to be living right on the edge of his property, day in and day out.

"What happened to your grand plans to save grizzlies and wolves from extinction?" he said with a sneer.

"I'm still working to save endangered species."

"I thought you had to travel to do your job. After all, that was the excuse you gave for not wanting to be a mother." That, and the fact that she didn't know him from Adam. He was just a guy she'd met in a bar. It had been good sex, she told him (great sex as far as he was concerned, though he hadn't bothered to contradict her), but that had been the extent of it. The pregnancy was merely an unforeseen, entirely unexpected, consequence. At twenty-two, she wasn't ready to become a single mother, and she wanted the child to grow up in a loving home.

At twenty-four, he hadn't exactly been ready for parenthood, either, but he'd known he could never give his own flesh and blood away to someone else to raise.

"I still have to travel," she said defensively. "But I plan to be here at least one weekend a month to see my son."

"He's not yours. He's mine," Sullivan said. "And don't you forget it."

His gut clenched with fear for his child. He could probably put off the Grayhawk woman for a while, by bringing in social services to check out the living conditions in that old cabin in the woods. But eventually, she was going to get Cody one weekend a month. His little boy would be scared if he went off alone with some stranger. Which meant Sullivan was going to have to let that damned woman into his home to spend time with Cody, before she took him away and kept him by herself.

Not to mention making sure she knew how and what to feed Cody, how to change a diaper, what his bedtime ritual was, and how he sometimes woke up at night and needed a small light turned on before he would go back to sleep—for no reason Sullivan had ever been able to determine.

He studied the somber look on Victoria Grayhawk's face, so different from the bubbly smile and laughing eyes that had caught his attention at the bar. The air had shimmered with tension when he was still half a room away from her. It was as though she were tugging him toward her with an invisible rope, from which there was no escape. He felt the same attraction now and fought against it.

She wasn't the woman he'd imagined she was when he'd taken her to bed. That woman spoke of noble ideals and goals which, even though they ran counter to his personal feelings, still resonated with him. She wanted to save wolves and grizzlies from extinction—the same wolves and grizzlies that killed his cattle every year. She hadn't changed her tune, even when she'd found out they were on opposite sides of the fence. She'd simply cozened him with kisses to convince him to take a look at her point of view.

He'd been willing to sacrifice every cow on his ranch to feed hungry bears and wolves by the time she got done with him. He was well and truly lost, ready—if she'd just said the word—to tie the knot and take her home with him to Montana.

Except, when he'd woken up the next morning, she'd been gone. And he'd never gotten her last name. She'd simply called herself "Lexie." He'd only been in town for a two- day cattlemen's meeting, and when he'd asked about a "Lexie" in the bar the next evening, no one knew a woman of her description by that name. Nor had there been anyone in the lobby when they'd entered the hotel who might have known her. It was only later he discovered her name was Victoria Grayhawk, and folks in Jackson called her Vick. It was one more transgression to add to the growing list.

"Lexie" had been more careful than he was, asking enough questions to find out his full name, and that he lived on a ranch in Montana. She'd come looking for him when she found out she was pregnant, and that whole sorry legal mess had started.

He wondered if he would be so mad at Lexie now, if he hadn't felt so foolish for wanting more time with her, when she'd apparently forgotten all about him once the sun hit the morning sky.

"Rye? Who's at the door?"

"No one, Mom." That's what Lexie Grayhawk was and always would be to him and his son.

He could hear his mother—who was nosy, but in a good way— crossing the mudroom to see for herself who'd come to visit.

The sudden intense look of longing on Lexie's face told him something was amiss. Then he heard the screen door screech behind him and turned to see his mother stepping onto the back porch with Cody in her arms.

Cody leaned over and thrust out both arms, but it wasn't Sullivan he was reaching for. As Rye had turned to watch his mother's approach, Lexie had held out her arms to the child, her face lit with joy. Rye realized with a sudden pang that it was her smile he saw reflected on Cody's face each morning when he greeted his son—the same bow on the upper lip, the same fullness of the lower one, and the wide, inviting mouth.

Her arms reached for the baby, who was grinning toothlessly back at her.

Sullivan saw what was going to happen and intercepted the infant before the boy's mother—this stranger—could touch him.

He felt disconcerted because Cody was still straining to reach the woman, his tiny arms outstretched.

"Hello, Cody."

At the sound of Lexie's voice, low and husky, goosebumps rose all over Sullivan's body. That was the same mesmerizing voice that had coaxed him into her arms.

He tried to hand Cody back to his grandmother, to put him out of Lexie's reach, but his mom's arms were folded over her chest, and she had "that look" on her face that told him she knew exactly who was standing on their back porch. And that what Sullivan was doing—keeping a mother and her son apart—was wrong.

But he wasn't wrong. He knew it in his gut.

What if Lexie stepped into Cody's life and made the vulnerable little boy love her, and then changed her mind again? He wanted to spare his child that pain. Better she never became a part of Cody's life in the first place.

Lexie had dropped her hands, and her smile had faded, but her eyes still implored him to let her hold the baby.

Cody settled his warm body against Sullivan's heart and stuck his thumb in his mouth, but his eyes remained focused on the woman standing in front of him.

"Go away, Miss Grayhawk," Sullivan said in a calm voice that wouldn't upset the child in his arms. "There's nothing for you here."

"Except my son, whom I love with every fiber of my being."

He was startled by the fierceness of her voice as much as by the words she'd spoken.

"You can't stop me from being a mother to Cody," she continued. "The courts are on my side. Make up your mind that this is going to happen."

His heart was beating frantically, pushing against his ribs like a terrified animal trying to escape, knowing there is no escape. "Fine." The single word was harsh, and startled both her and Cody, who lifted his head and looked up at him with a tiny furrow between his brows.

"Fine," he repeated in a more moderate voice.

"I can take him?" she said, her arched eyebrows raised in question, reminding him that he saw her every day when he looked at Cody's face.

"No."

"Then what—"

"Cody doesn't know you. And you don't know his routine. If you're going to do this, you might as well start from the beginning."

"May I hold him?"

Rye felt an ache in his chest. Why couldn't she have asked that at the hospital? But the time for regrets was past. She was here now, and he was going to have to make the best of a bad situation. He would do what had to be done for Cody's sake.

"He might not want to go to you," he said as she took a step toward him.

Cody put the lie to his words, as Lexie smiled again and held out her arms and cooed, "Hello, Cody. I'm your mother."

The little boy eagerly reached out to her and left the safety of his father's arms for the far less certain ones of his mother.

She held the infant awkwardly at first, shifting him until she had him sitting on her female hip, which God had apparently made for just that purpose. Her whole face was lit up so brightly it hurt to look at her. He saw before him the vivacious woman he'd met in a bar, who'd become his lover, and who was now the mother of his child.

He'd forgotten about his own mother. She pulled the screen door open wide with another loud screech and said, "Why don't you come inside?"

He stood helplessly by as Lexie Grayhawk, a woman he could never trust, a woman he both despised and desired, stepped into his kitchen . . . and into his life.
---
What do you think about this review?
Comments
No comments posted.

Registered users may leave comments.
Log in or register now!