"A perfect rom-com with Southern charm!"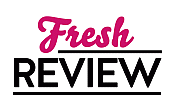 Reviewed by Magdalena Johansson
Posted April 4, 2019

Lucy Brewer is a young woman who returns home to Lake Sackett, Georgia after the death of her husband. She has decided to raise her young son in her hometown and transform the local meat shop into a bakery. Her best friend since childhood, Duffy McCready, is now divorced from his harpy of a wife. But what Lucy doesn't know if Duffy has been secretly in love with her for years... Could this return mean a second chance for Lucy?
GIMME SOME SUGAR is the sixth book in the Southern Eclectic  series, but you can read each book on it's own and not be confused. The McCreadys are the center of all the books, and each story deals with one of the McCreadys finding love. In GIMME SOME SUGAR , readers get to see if Lucy and Duffy will get together. There are some obstacles in their way, like a possessive ex-wife and a meddling mother-in-law. But, on the plus side, the McCready family is happy to see Lucy and Duffy finally get together.
I love the humor in these books, mixed with drama and romance. I would say that this series is like an American South version of Jenny Colgan's books. I usually read crime and thrillers, but absolutely adore the Southern Eclectic  series. GIMME SOME SUGAR is the perfect rom-com and will cheer you right up.
SUMMARY
A young widow returns to Lake Sackett, Georgia to face the ghosts of her past—and decide if she's ready to take another chance on love—in the third sparkling Southern Eclectic novel that "goes down as easy as honey on a deep-fried Twinkie" (Library Journal, on Sweet Tea and Sympathy).
Lucy Brewer would never have guessed that her best friend, Duffy McCready (of McCready's Bait Shop & Funeral Home) has been in love with her since they were kids. Fear of rejection and his own romantic complications prevented Duffy from confessing his true feelings in high school, so he stood by and watched her wed Wayne Bowman right after high school. Wayne had always been a cheapskate, so it comes as no surprise when he suffers a fatal accident while fixing his own truck.
Even as her family and friends invade Lucy's life and insist that the new widow is too fragile to do much beyond weeping, Lucy is ashamed to admit that life without Wayne is easier, less complicated. After all, no one knew what a relentless, soul-grinding trudge marriage to Wayne had been. Only Duffy can tell she's hiding something.
In need of a fresh start, Lucy asks Duffy to put his cabinet-building skills to use, transforming the town's meat shop into a bake shop. As the bakery takes shape, Lucy and Duffy discover the spark that pulled them together so many years ago. Could this finally be the second chance he's always hoped for?
Once again Molly Harper "writes characters you can't help but fall in love with" (RT Book Reviews) in this charming and entertaining love story.
---
What do you think about this review?
Comments
2 comments posted.
Re: A perfect rom-com with Southern charm!

I am very fond of Jenny Colgan and regard this as high
praise, indeed. Thanks for the review.
(Kathleen Bylsma 7:57pm April 9)
Who can pick out for me the best product from the list
provided in this site?
https://www.officechairandtable.com/best-
commercial-vacuum-cleaner/
(James Smith 5:02am August 2)
Registered users may leave comments.
Log in or register now!