"A Regency sleuth must investigate his own family in a brutal torturer's murder..."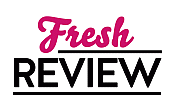 Reviewed by Make Kay
Posted March 28, 2019

WHO SLAYS THE WICKED is book 14 in the long-running Sebastian St. Cyr series by historical mystery author C.S. Harris. I adore this series, and it is one of the few murder mystery books for which I impatiently wait all year for the upcoming book release. There's a wealth of historical detail that sites these stories firmly and deftly in their Regency time period. St. Cyr is a compelling hero and investigator. His wife, Hero, is a fantastic character in her own right. Typically she is more of an important character in the solving of these mysteries, and I was disappointed that she is more in the background this time.
Part of the enjoyment for me in these books is the vast interconnectedness of the cast of characters. The ton is really not all that big when you look at the major players in English aristocracy and in English politics. So many of them hate each other too, and it's jolly good fun to watch them scheme against each other. Much of Sebastian's family disdains him as well, and the interpersonal jostling between the parents and siblings and in-laws is vastly entertaining. I don't know that I'd make a very good co-conspirator in a murder because I couldn't keep everything straight, so kudos to Sebastian's family and father-in-law for managing to keep so many of the secrets that they have!
Sebastien has personal reasons to hate the prime murder victim in WHO SLAYS THE WICKED, a vicious viscount who married and sexually tortured Sebastian's niece. Sebastian believes the viscount to be guilty of the unspeakable killings of numerous children, discovered during some of St. Cyr's detective work last year. If not for the fact that Sebastian is terrified that his niece was the killer, he'd happily send the dead man off the devil. But Sebastien must dodge Russian assassins, English killers-for-hire, and his own horrid family in his attempts to unravel the series of killings stalking Mayfair and beyond. There are plenty of glorious red herrings and political intrigue. Harris' WHO SLAYS THE WICKED melds rich historical detail with a riveting mystery, providing plenty of twists and a panoply of suspects.
SUMMARY
The death of a fiendish nobleman strikes close to home as Sebastian St. Cyr is tasked with finding the killer to save his young cousin from persecution in this riveting new historical mystery from the USA Today bestselling author of Why Kill the Innocent....
When the handsome but dissolute young gentleman Lord Ashworth is found brutally murdered, Sebastian St. Cyr, Viscount Devlin, is called in by Bow Street magistrate Sir Henry Lovejoy to help catch the killer. Just seven months before, Sebastian had suspected Ashworth of aiding one of his longtime friends and companions in the kidnapping and murder of a string of vulnerable street children. But Sebastian was never able to prove Ashworth's complicity. Nor was he able to prevent his troubled, headstrong young niece Stephanie from entering into a disastrous marriage with the dangerous nobleman.
Stephanie has survived the difficult birth of twin sons. But Sebastian soon discovers that her marriage has quickly degenerated into a sham. Ashworth abandoned his pregnant bride at his father's Park Street mansion and has continued living an essentially bachelor existence. And mounting evidence--ranging from a small bloody handprint to a woman's silk stocking--suggests that Ashworth's killer was a woman. Sebastian is tasked with unraveling the shocking nest of secrets surrounding Ashworth's life to keep Stephanie from being punished for his death.
---
What do you think about this review?
Comments
No comments posted.

Registered users may leave comments.
Log in or register now!