"Honey Badgers on the loose again and you won't believe the trouble they cause!"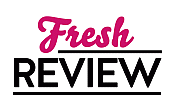 Reviewed by Kim Roller
Posted March 26, 2019

Romance Romantic | Romance Erotica Sensual
The MacKilligan sisters are back in the next installment of the Honey Badger series. The kindest of the three Stevie must deal with her medication not working, her fear of bears, a god complex protege, a sister who always must be on her case, and constant protection by both her older sisters. Be warned not to scare this petite woman because all hell will break loose when she shifts into her hybrid shifter form. Shen Li is the cute panda bear shifter hired to be the bodyguard for her protege friend and finds himself reluctantly involved and attracted to this child prodigy genius. Can he protect her and help to stay calm and face the fears that cause her to shift? Will she fall in love with this cuddly, cute panda bear?
The sisters must fight each other, ex-boyfriends, family, shifter cops, and their own fears. As always, they have each other's backs and those of the people they love. They protect in their own special honey badger way.
IN A BADGER WAY combines humor, suspense, and passion in a can't put down book. The second book in the Honey Badger Chronicles series doesn't disappoint and keeps you on the edge of your seat. Shelly Laurenston writes a fully nuanced shifter world complete with human and respective animal characteristics. I can't wait to find out what happens in the next book.
SUMMARY
Petite, kind, brilliant, and young, Stevie is nothing like the usual women bodyguard Shen Li is interested in. Even more surprising, the youngest of the lethal, ball- busting, and beautiful MacKilligan sisters is terrified of bears. But she's not terrified of pandas. She loves pandas.
Which means that whether Shen wants her to or not, she simply won't stop cuddling him. He isn't some stuffed Giant Panda, ya know! He is a Giant Panda shifter. He deserves respect and personal space. Something that little hybrid is completely ignoring.
But Stevie has a way of finding trouble. Like going undercover to take down a scientist experimenting on other shifters. For what, Shen doesn't want to know, but they'd better find out. And fast. Stevie might be the least violent of the honey badger sisters, but she's the most dangerous to Shen's peace of mind. Because she has absolutely no idea how much trouble they're in…or just how damn adorable she is.
---
What do you think about this review?
Comments
No comments posted.

Registered users may leave comments.
Log in or register now!