"Who can you trust?"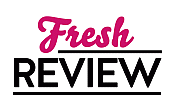 Reviewed by Sharon Salituro
Posted February 20, 2019

Kaely is a profiler. Her life did not start out as a profiler, but after learning about what her father did when she was a young girl, she felt this was a way of life she could choose to do. Now Kaely is on a case to track down a serial killer who is following in her father's footsteps. He is killing people the same way that her father did. The one big difference is in the poems that he is sending to the reporter, Acosta where the last person in the poem to die is Kaely.
Who could this serial killer really be, is it someone close to Kaely or just a complete stranger?
I really enjoyed MIND GAMES by Nancy Mehl, this is the first book that I have read by her. The book is also the first one in a new series, called Kaely Quinn Profiler. Mehl really knows how to keep her reader guessing as to who the killer could really be. That is one thing that I really like in a great mystery. Every one that I thought it could be, wasn't. And I was shocked how MIND GAMES ended.
I can't wait to read the next book in this series. Hope it comes out soon. Until then go out and pick MIND GAMES up. You are going to love it.
SUMMARY
Kaely Quinn's talents as an FBI behavior analyst are impossible to ignore, no matter how unorthodox her methods. But when a reporter outs her as the daughter of an infamous serial killer, she's demoted to field agent and transferred to St. Louis.
When the same reporter who ruined her career claims to have received an anonymous poem predicting a string of murders, ending with Kaely's, the reporter's ulterior motives bring his claim into question. But when a body is found that fits the poem's predictions, the threat is undeniable, and the FBI sends Special Agent Noah Hunter to St. Louis.
Initially resentful of the assignment, Noah is surprised at how quickly his respect for Kaely grows, despite her oddities. But with a brazen serial killer who breaks all the normal patterns on the loose, Noah and Kaely are tested to their limits to catch the murderer before anyone else--including Kaely herself--is killed.
---
What do you think about this review?
Comments
No comments posted.

Registered users may leave comments.
Log in or register now!