"Will Archangel's Consort survive the cataclysmic cascade?"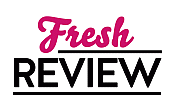 Reviewed by Make Kay
Posted February 19, 2019

Fantasy Urban | Romance Paranormal
Wow, ARCHANGEL'S PROPHECY is Nalini Singh's Guild Hunter book 11- the mind boggles. This book feels both fresh and new yet also like a well-loved and broken-in pair of comfy socks. It's got so many of my favorite characters giving me that comforting feeling of home, yet manages to ratchet the tension up on the high stakes game of chicken that Elena is playing with The Cascade. Well done, Ms. Singh!
The Guild Hunter series is centered around incredibly powerful Raphael, the Archangel of New York and his consort Elena, who was once a Guild Hunter tasked with tracking down rogue vampires but is now a newly-created Immortal gifted with wings. Heavily interwoven are Raphael's Cadre of Seven, who are powerful angels or other supernatural beings that assist Raphael in running his vast empire. This is an utterly compelling world of vampires, angels, and other fantastical beasts that will simply blow your socks off. I adore Elena! She's a smart self-starter who has managed to propel herself to success through combining grit and compassion. I love how she has softened Raphael and made him so much more than the remote angelic being he used to be.
I don't want to say too much about the cause of the book's main tension, because I'd like every reader to be just as gripped by this tension as I. The Cascade is happening right now, a time of great upheaval in the angelic world, when random cataclysmic events tend to propel various angels into unforetold powers and rock the supernatural world. Raphael and Elena are being caught up in the changes in ways that may become unspeakable. I will say I was on tenterhooks for the duration of the book, filled with anxiety in wondering if Elena and Raphael would be able to survive. Some of Singh's books have more epic battles between Archangels and their followers and a few have even been somewhat cerebral. ARCHANGEL'S PROPHECY has the usual self-contained mystery that the main characters solve, but has more local feel, with Raphael's territory being the main focus. This probably contributes to the homey feel I get from this book despite the great anguish the characters are going through.
As always, I can't do anything but rave about Singh's latest release. Singh is one of my favorite authors, and again she manages to knock this one out of the park. ARCHANGEL'S PROPHECY will keep your heart in your throat while you laugh, cry, and swoon over the marvelous Guild Hunter world.
SUMMARY
Return to New York Times bestselling author Nalini Singh's darkly passionate Guild Hunter world, where human-turned-angel Elena Deveraux, consort to Archangel Raphael, is thrust center stage into an eons-old prophecy…

Midnight and dawn, Elena's wings are unique among angelkind—and now they are failing. The first mortal to be turned into an immortal in angelic memory, she's regressing. Becoming more and more human. Easier to hurt. Easier to kill.

Elena and Raphael must unearth the reason for the regression before Elena falls out of the sky. Yet even as they fight a furious battle for Elena's very survival, violent forces are gathering across the world. In China, the Archangel Favashi is showing the first signs of madness. In New York, a mysterious sinkhole filled with lava swallows a man whole. In Africa, torrential monsoon rains flood rolling deserts. And in Elena's mind, whispers a haunting voice that isn't her own.

This time, survival may not be possible…not even for the consort of an archangel.
---
What do you think about this review?
Comments
No comments posted.

Registered users may leave comments.
Log in or register now!