"A devil of a good time with enchanting characters and a delicious romance!"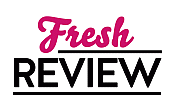 Reviewed by Miranda Owen
Posted February 18, 2019

DEVIL'S DAUGHTER is a "Ravenels meet The Wallflowers" novel by Lisa Kleypas. These main characters wind up being so much different than I expected them to be. Phoebe, Lady Clare is a widow with two young children to take care of. About a million years ago, West Ravenel was a jerk to Phoebe's late husband when they were both boys at boarding school. Thankfully Lisa Kleypas resolves this past transgression of West's quickly. I was really looking forward to DEVIL'S DAUGHTER and Lisa Kleypas delivers. DEVIL'S DAUGHTER is a story with stellar chemistry between the hero and heroine, great check-ins with previous generation favorite characters without being cheesy, and all about female empowerment.
I love stories about widows, and they usually fall into two main categories -- women who cared for their late husbands, and women who are greatly relieved or even overjoyed by the death of their spouse. Phoebe and her husband were childhood sweethearts, so she mourned him and often thinks of him with fondness even though it has been about two years since his death. Phoebe is initially determined to dislike West when she first lays eyes on him, because of the hurts he dealt her husband in their youth. I'm happy that Lisa Kleypas doesn't take too long before Phoebe and West hash that out and he makes a heartfelt apology. Although she loved her late husband, it's difficult for Phoebe to not make comparisons between him and West. Her late husband was of a frail and sickly constitution, while West is athletic and very capable. An unintentional courtship develops between the two simply because of the close proximity to each other, and the natural and easy attraction that they have for each other.
The difficulty that arises and the thing that acts as an obstacle to Phoebe and West being together long-term is West himself. Although typically alpha, as so many Lisa Kleypas heroes are, West is very much a slave to his inner demons and self-doubt. West doesn't think he's worthy of love or good enough for Phoebe. As much as he tries to put her off, Phoebe can't help but find West attractive for a multitude of reasons. In addition to his obvious good looks and resourcefulness, he is affectionate with her children, and always finds ways to enrich her life. As well as satisfying Phoebe sexually and emotionally, he tries to educate her so that she is capable of successfully running her estate on her own, without being in the dark and at the mercy of whatever men are currently managing it. West treats Phoebe with the same degree of respect that everyone in her family does, without any male condescension.
DEVIL'S DAUGHTER is a devil of a good time with enchanting characters and a delicious romance. I enjoyed seeing Sebastian, Duke of Kingston as a subtle and also not-so-subtle matchmaker for his daughter. I eagerly await the next Lisa Kleypas romance.
SUMMARY
New York Times bestselling author Lisa Kleypas combines the worlds of the Wallflowers with the Ravenels in this incredible story of Lord St. Vincent and Evie Jenner's daughter, who falls for the last man any respectable woman should want: notorious rake West Ravenel.
Although beautiful, young widow Phoebe, Lady Clare, has never met West Ravenel, she knows one thing for certain: he's a mean, rotten bully. Back in boarding school, he made her late husband's life a misery, and she'll never forgive him for it. But when Phoebe attends a family wedding, she encounters a dashing and impossibly charming stranger who sends a fire-and-ice jolt of attraction through her. And then he introduces himself...as none other than West Ravenel.
West is a man with a tarnished past. No apologies, no excuses. However, from the moment he meets Phoebe, West is consumed by irresistible desire...not to mention the bitter awareness that a woman like her is far out of his reach. What West doesn't bargain on is that Phoebe is no strait-laced aristocratic lady. She's the daughter of a strong-willed wallflower who long ago eloped with Sebastian, Lord St. Vincent—the most devilishly wicked rake in England.
Before long, Phoebe sets out to seduce the man who has awakened her fiery nature and shown her unimaginable pleasure. Will their overwhelming passion be enough to overcome the obstacles of the past?
Only the devil's daughter knows…
---
What do you think about this review?
Comments
No comments posted.

Registered users may leave comments.
Log in or register now!