"Can Brynn stay safe when a convicted killer is on the loose?"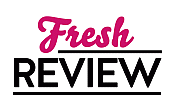 Reviewed by Debbie Wiley
Posted February 15, 2019

Thriller Serial Killer | Romance Suspense | Suspense
Defense attorney Brynn Holloran's mind is focused on the upcoming trial of one of her cases when some disturbing news hits the media. James Corby, a convicted murderer she once helped prosecute, has escaped from a maximum-security prison. Worse yet, he seems determined to seek revenge on everyone he holds responsible for his incarceration as now the former lead prosecutor on Corby's case is violently murdered. Brynn's boss and the managing partner of the law firm, Reggie Gunn, is determined to keep Brynn and the rest of the defense team safe, determined enough that he hires the security firm of Wolfe Security. Brynn doesn't like the idea of the security, but she soon sees the need for it.
Laura Griffin crafts strong female heroines and Brynn is a perfect example of this. Despite the threat on her own life, she's determined to do her job to its fullest as she defends her client against a murder charge. I love her resolve to see justice done. Laura Griffin does a splendid job of showing both her strengths and her fears as the danger level escalates.
And as for Erik Morgan, he's the kind of alpha male that romance readers will swoon over! He's the perfect balance of protective male without hindering Brynn's freedom. Erik is used to providing security detail whereas Brynn is used to doing her own thing, but I love how Laura Griffin handles the differences between them!
DESPERATE GIRLS is yet another stellar romantic suspense thriller from the very talented Laura Griffin. DESPERATE GIRLS is the first book in the Wolfe Security series. Laura Griffin fans familiar with her Tracers series will recognize a couple characters. It is not necessary to read the Tracers series to enjoy DESPERATE GIRLS. However, I can't understand reading one Laura Griffin book and not wanting to devour everything she's ever written- she's just that good!
SUMMARY
With the grit, sex, and suspense of GOLIATH, New York Times bestselling author Laura Griffin's DESPERATE GIRLS is a tightly wound, fast-paced thriller that examines intricate relationship dynamics in the wake of a killer's symbolic revenge spree.
Defense attorney Brynn Holloran is right at home among cops, criminals, and tough-as-nails prosecutors. With her sharp wit and pointed words, she has a tendency to intimidate, and she likes it that way. She's a force to be reckoned with in the courtroom, but in her personal life, she's a mess.
When a vicious murderer she once helped prosecute resurfaces and starts a killing spree to wipeout those who put him behind bars, one thing becomes clear: Brynn needs to run for her life.
With no help from the police, Brynn is forced to take matters into her own hands, turning to a private security firm for protection. But when Brynn defies advice and gets involved in the investigation, even the former Secret Service agent assigned to protect her may not be able to keep her safe. With every new clue she discovers, Brynn is pulled back into the vortex of a disturbing case from her past.
As the clock ticks down on a manhunt, Brynn's desperate search for the truth unearths long-buried secrets and reignites a killer's fury.
---
What do you think about this review?
Comments
No comments posted.

Registered users may leave comments.
Log in or register now!