"Another page turner in a clever series!"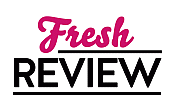 Reviewed by Sandra Wurman
Posted February 13, 2019

Suspense | Thriller Police Procedural
Just when you thought you'd learned just about everything about Flora Danes, Lisa Gardner proves you wrong. Previous books in the D.D. Warren series scratch at the surface but D.D. Warren, through the ingenious writing of Lisa Gardner, would never stop there. In NEVER TELL, we are once again instantly immersed in a crime drama with so many levels it seems impossible to corral all the information and get to the real story...
This book begins with Flora Dane questioning the events that took place in FIND HER, along with some facts and information that readers do not know about until this book. Once again we follow the story told through the eyes of the main characters - D.D. Warren, Evie, and of course, Flora. Three women now forever linked through drama and tragedy that has spanned many years. To each of them, these years equaled a lifetime in their own personal ways and yet there does seem to be a common thread. And that's what NEVER TELL is all about: finding that common thread which means delving deep into new and old events, and ultimately dredging up better-forgotten memories.
Full of surprises and insights, NEVER TELL is a cleverly thought out page turner - one not easily forgotten and is destined to take up your days and night. Lisa Gardner digs up every possible event that leads toward solving what turns out to be a multitude of crimes. The scope of the investigation is amazing and the author's research is noteworthy.
NEVER TELL is about a murder and then the ensuing cover-up. It looks pretty cut and dry but this is a work by Lisa Gardner, so stay alert because we all know that it can't be that easy. The cast of characters is so well written and conceived that they feel real. And armed with a huge amount of facts and details NEVER TELL comes to a conclusion that will truly surprise. Lisa Gardner writes smart books and this one is no exception.
SUMMARY
#1 New York Times bestseller Lisa Gardner returns with an unpredictable thriller that puts fan favorites D.D. Warren and Flora Dane on a shocking new case that begins with a vicious murder and gets darker from there.
A man is dead, shot three times in his home office. But his computer has been shot twelve times, and when the cops arrive, his pregnant wife is holding the gun.
D.D. Warren arrives on the scene and recognizes the woman--Evie Carter--from a case many years back. Evie's father was killed in a shooting that was ruled an accident. But for D.D., two coincidental murders is too many.
Flora Dane sees the murder of Conrad Carter on the TV news and immediately knows his face. She remembers a night when she was still a victim--a hostage--and her captor knew this man. Overcome with guilt that she never tracked him down, Flora is now determined to learn the truth of Conrad's murder.
But D.D. and Flora are about to discover that in this case the truth is a devilishly elusive thing. As layer by layer they peel away the half-truths and outright lies, they wonder: How many secrets can one family have?
---
What do you think about this review?
Comments
No comments posted.

Registered users may leave comments.
Log in or register now!