"Can Eve and the NYPD take on two gangs and win?"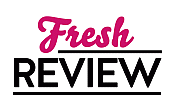 Reviewed by Debbie Wiley
Posted February 1, 2019

Thriller | Suspense | Romance Suspense
Lyle Pickering had beaten the odds. He's served time in prison, left his gang, stopped using illegal drugs, and is now living with his sister, Dr. Rochelle Pickering while working as a cook at a nearby restaurant. Meanwhile, Roarke wants to hire Rochelle as the head therapist at An Didean, a shelter and school he is building to help young people feel a sense of community while seeking therapy, education, and rehabilitation. Unfortunately, Rochelle's excitement over the job offer is destroyed when she returns home from a celebratory night out to find Lyle dead from an apparent overdose. She knows it can't be true and her boyfriend turns to Lieutenant Eve Dallas to investigate. What ensues is a dark journey into the underbelly of gangs lurking in New York... but Eve intends to see that justice is done.
CONNECTIONS IN DEATH is the 48th book in the spectacular In Death series. CONNECTIONS IN DEATH focuses more on the police procedures that Eve, Peabody and the rest of our favorite police officers have to follow and thus can be read as a standalone with little issues. Most of the ongoing threads are explained sufficiently for a new reader to jump right in. However, I can't imagine not reading every single J.D. Robb book in the In Death series because yes, these books are just THAT good!
While I love Eve and Roarke, the secondary characters in the In Death series are what create the storyline depth that keeps me coming back for more. I love that we get to see more of Crack in CONNECTIONS IN DEATH as J.D. Robb shows us a softer side of him. The book opens with an Oscars party so we briefly get to see some of our other favorites, such as Mavis, but we later get to spend quite a bit of time with some of the law enforcement officers we've grown to love, such as Baxter, Trueheart, Jenkinson, and Strong. And of course, there's lots of Peabody, including some touching scenes that made me love the camaraderie of the characters all the more.
J.D. Robb works her magic as CONNECTIONS IN DEATH is yet another page-turning but oh-so-different installment in the  In Death series. I particularly love the whole underlying redemption theme as we see how Eve wrestles with the sadness that follows the death of someone like Lyle Pickering. J.D. Robb fans will relish this 48th installment in the In Death series as we delve into a darker side of her futuristic version of New York City.
SUMMARY
In this gritty and gripping new novel in the #1 New York Times bestselling series, Eve Dallas fights to save the innocent—and serve justice to the guilty—on the streets of New York.
Homicide cop Eve Dallas and her billionaire husband, Roarke, are building a brand-new school and youth shelter. They know that the hard life can lead kids toward dangerous crossroads—and with this new project, they hope to nudge a few more of them onto the right path. For expert help, they hire child psychologist Dr. Rochelle Pickering—whose own brother pulled himself out of a spiral of addiction and crime with Rochelle's support.
Lyle is living with Rochelle while he gets his life together, and he's thrilled to hear about his sister's new job offer. But within hours, triumph is followed by tragedy. Returning from a celebratory dinner with her boyfriend, she finds Lyle dead with a syringe in his lap, and Eve's investigation confirms that this wasn't just another OD. After all his work to get clean, Lyle's been pumped full of poison—and a neighbor with a peephole reports seeing a scruffy, pink-haired girl fleeing the scene.
Now Eve and Roarke must venture into the gang territory where Lyle used to run, and the ugly underground world of tattoo parlors and strip joints where everyone has taken a wrong turn somewhere. They both believe in giving people a second chance. Maybe even a third or fourth. But as far as they're concerned, whoever gave the order on Lyle Pickering's murder has run out of chances…
---
What do you think about this review?
Comments
1 comment posted.
Re: Can Eve and the NYPD take on two gangs and win?

I like to read to strain my brains. But lately, I did not have enough time for reading something for myself personally,
my studies prevented me. But I found an excellent service that can help you with your studies with one hundred percent,
this is ukessay click to read, which is research paper
writing service.So now I can read something for myself.
(John Blake 8:56am April 4)
Registered users may leave comments.
Log in or register now!